APPETIZERS?
Check.
MAIN MEAL?
Check.
SIDE DISHES?
Check.
What are we forgetting? Oh right. ONLY THE MOST IMPORTANT PART OF THANKSGIVING. That's right friends. This week we are all about DESSERTS. You know, that course you look forward to throughout the entire Thanksgiving meal and stuff into your body despite being so painfully full you are certain stuffing and cranberry sauce is leaking into your shoes.
Yes. Dessert.
There are so many to choose from: Pies, cakes, cookies. Traditional, contemporary. Since most people have the Apple and Pumpkin Pies covered, I'll share a simple cookie recipe that I learned from my best friend's mom YEARS ago. When I say "simple" I mean "two ingredients." Who doesn't need something SIMPLE for the holidays?
It's the perfect compliment to the wide array that will christen the dessert table (and light enough that if you are stuffed to the gills, you could eat just one or 2 without having to batten the hatches).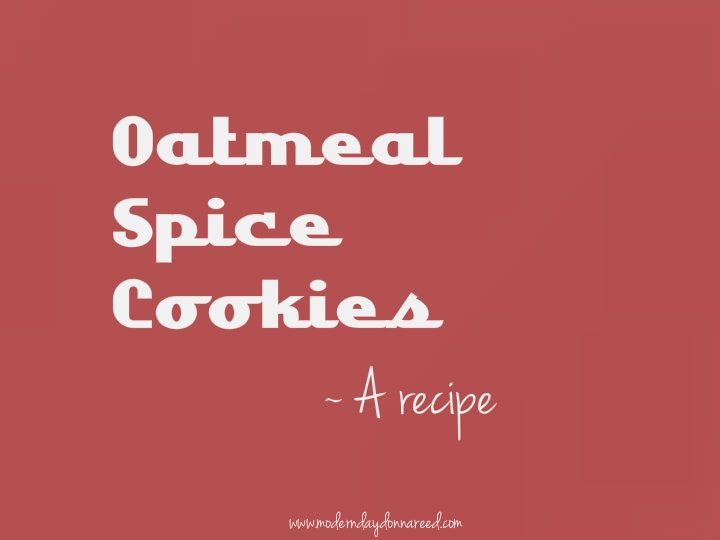 1 bag of Betty Crocker Oatmeal Cookie Mix (and the ingredients the mix calls for)

Ground Cloves

1) Make the cookie dough as instructed on the back of the bag (feel free to make Oatmeal Cookies from scratch as well).
2) After it is all mixed, pour GENEROUS and COPIOUS amounts of ground cloves into the mix. (Note: I asked my friend's mom, "How much of the cloves do I put in." Her response? "When you think you've put in too much, put in a little more.")
3) Cook as directed on package or recipe.

Now we are SET for a super inspired Thanksgiving feast!
Don't forget - if you don't blog, no worries! You can use Google Docs or Instablogg create a one time post (see my quick tutorial on how to create a post for sharing in Google Docs).