I recently had a chance to head to center city Philadelphia with a few of my fab bloggy friends to check out Heads and Tails Beauty Boutique.
And it was nothing short of awesome.
Up in the great land that is called New York City (which I've never, ever been to. Have I mentioned this?), there are these cool things called blow out bars. It's a magical place where you can get a blow dry with fantastic products. Great for girls on the go or for a nice spruce up before a night out.
Owners Dana and Jenne decided if NYC could do it, why not Philly? So they brought Philadelphia it's first (and currently, only) blow-dry bar complete with a waxing salon. Bringing beauty back to the basics, women can glam up on their lunch break, before a date or for a special occassion.
And let me tell you, the crew at Heads and Tails knows what they are doing.
They gave us a chance to try out one of their services. Yay! But what to choose?! I waffled back and forth between whether I wanted to try a blow-out or a waxing.
Somewhere mid-waffle, I looked in the mirror.
This is what I saw:
Hello, world. Meet my eyebrows. Eyebrows, meet the world.
I'm sure you look at this photo and think, "Yeah? And?"
Perhaps I didn't make myself clear. Here is a clarified close-up: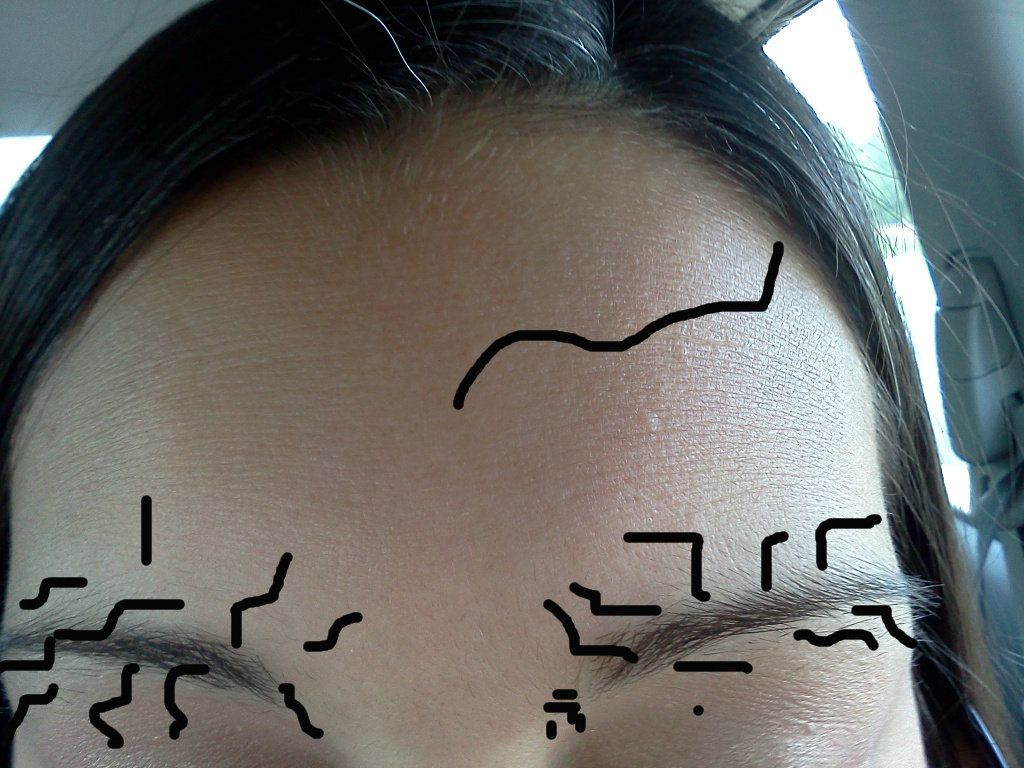 There is no hyperbole involved here.
Can you guess which service I chose?
When I arrived, having been gently guided into the city by Randi from SAHM's Crazy Life and Alissa from Fun Find for Families (have I mentioned I don't drive in the city much and we're pretty much lucky we made it into Rittenhouse Square alive?), a quick walk through the park brought us to the corner where Head's and Tails calls home.
Inside?
SO CHIC.
A nice and yummy spread - how sweet are they?
Randi and Alissa's time to go glam.
Not long after arriving (and stuffing my face with pita chips, dip and chardonnay), I was called back by Jenne. Who I will now call my Eyebrow Guru. Because girlfriend knows eyebrows. You see, I've been letting my eyebrows grow back in for a few weeks now.
Why, you ask?
Well, I've spent far too many waxing sessions at random local nail salons. With each visit, a little more of my eyebrow went missing. And as an avid eyebrow waxer for many years, I've been through the gamut of bad waxing experiences: too thin, too short, oddly shaped, no change (in that, I felt them waxing but couldn't figure out why my eyebrows did not look one bit different). But nothing compares to my favorite: 2 Brothers From Different Mothers eyebrows.
What is that?
That is when you look in the mirror after getting an eyebrow waxing, and find one eyebrow looking thin and surprised, while the other looks fat and angry.
Not sure what I mean? Here is a renactment of one such experience (which I endured in high school before a very important date, might I add):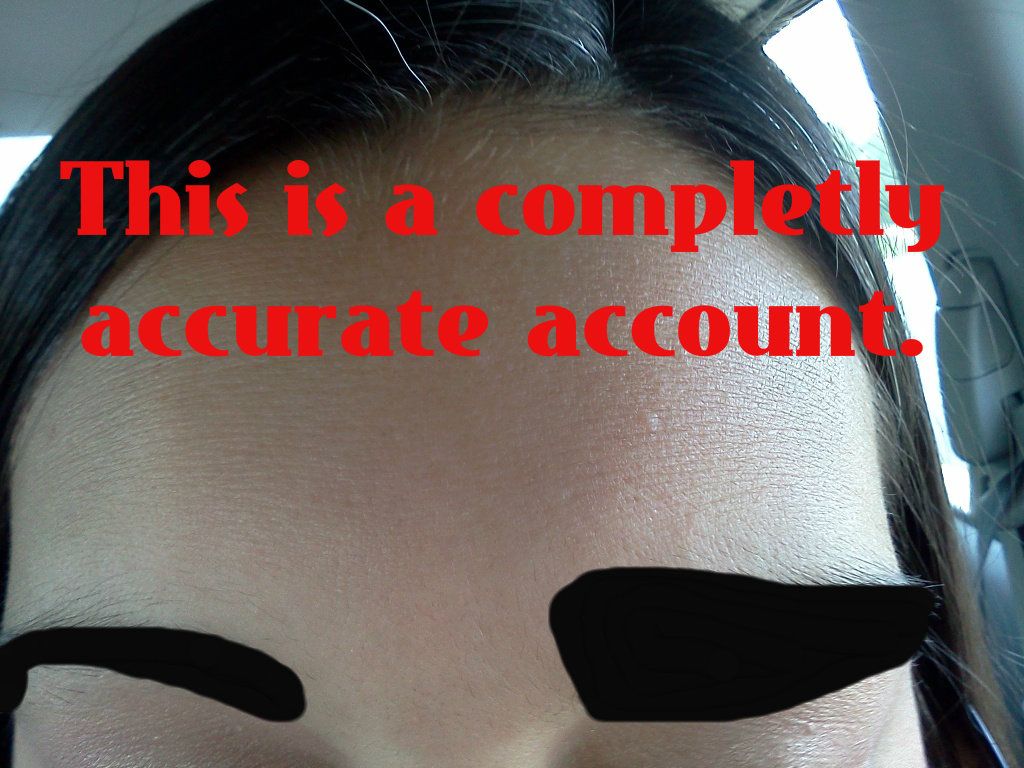 So I immediately tried to explain the situation to Jenne, the eyebrow goddess with perfectly sculpted eyebrows, before she could judge me too harshly. But Jenne listened and assured me she has helped many go through the growing-in process. She gave me some pointers, and did a waxing that helped shape my brows but did not take away the hairs that I've worked so hard to grow back in. I'm now able to maintain at home with tweezers, and will try to make it back into the city in a few weeks so Jenne can keep track of the progress.
At the end of the night, the H&T's crew did a few fun giveaways, and I was lucky enough to win Petit Phyto children's hair care products (shampoo and detangler). It was pretty providencial, as we've been struggling with Chica's VERY sensitive skin. She reacts to a lot of soaps, shampoos and conditioners. I was excited to try this solution, which is geared specifically toward kids with sensitive skin. I am happy to report Chica has responded really well to these products, and we want to continue using them!
If you've never experienced a Blow-out Bar, I highly recommend it. Treat yourself to a night out or a GNO. For busy moms, we need to take care of ourselves. And Heads and Tails Beauty Boutique is the perfect treat!
For more info, check out Heads and Tails on the web at: Heads and Tails Beauty Boutique website and Twitter.
PS - I'll be sure to keep you updated on the Eyebrow Situation. I know it's keeping you up at night.