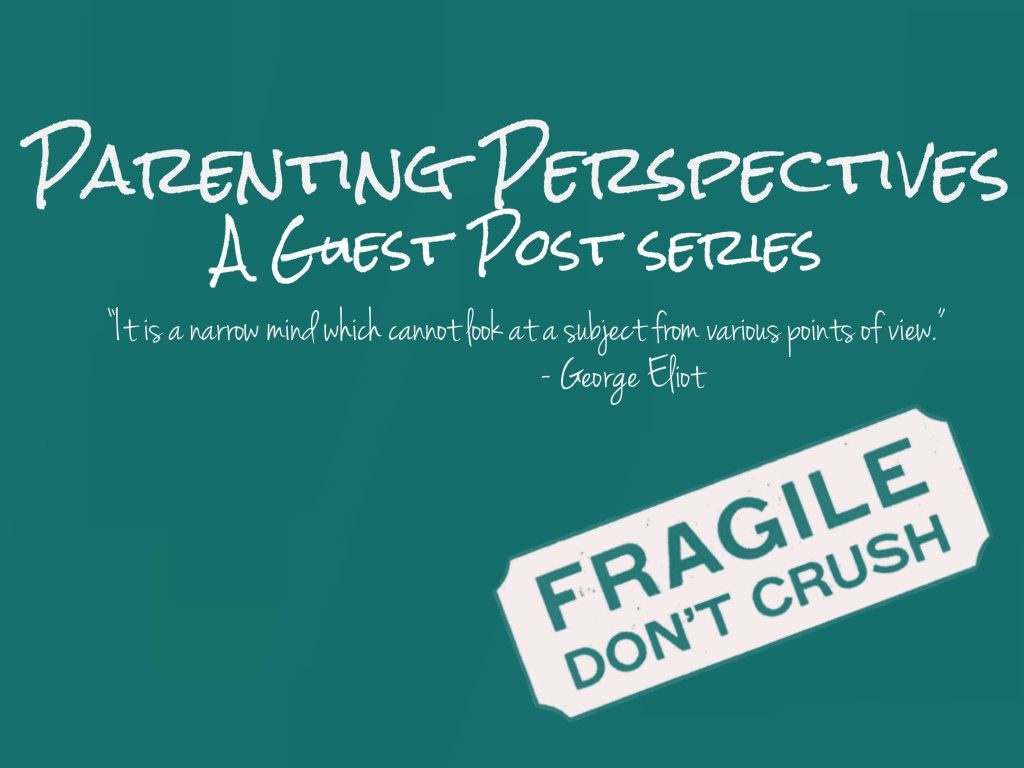 A courageous post from Kelly S:
The Effect of a Traumatic Past on my Parenting Today
Imagine that you are a bull headed young woman in a family of 13 kids. You are one of seven girls. It is 1978, and you are graduating high school. You want to go to college, but your father says that women don't go to college.
You are stubborn. You fight him tooth and nail because you have your mind set on being the first female that you know to complete college and become an independent, self supporting woman. Your dad goes as far as offering to buy you your own car, in a family of 13 kids mind you, and says he will also give you $2,000 if you do not go to college, but instead, you opt to pay your own way through school and go anyway. This is your life dream after all.
But… in your junior year of college, your father's worst fear is realized – you get pregnant.
Not only are your pregnant in college, but it's with a jack ass frat boy of all people. Gross. Since your family doesn't believe in giving children up for adoption, you keep the baby and marry the father like everyone believes you should. Now, this baby is the only reason you are married to a frat guy and no longer living your heart set dream of being an independent woman.
How do you feel towards the baby?
I didn't know the answer to this question, but I have played the above out in my head many times. This scenario is what I know about the situation my mother was in at the time that I was born.
Obviously, it was less than ideal. There are so many factors that automatically made the circumstance a recipe for disaster – not married, not mature, no money, no job, little support, and the list goes on and on and on.
As a result, my childhood was quite traumatic. The interesting thing was that the dysfunction was all behind closed doors. My parents were church going, family oriented people to the outside world. In fact, most people classified them as "saints" for getting married, keeping me, and "working it out."
Behind closed doors, I was physically beat rather frequently and told that there was something wrong with me. The list of physical, mental, and emotional abuse that I experienced is long. I will spare you the details, but if you've ever watched a good Lifetime movie, you might have some idea.
Growing up, I guess I never really felt the type of love that a child feels from their parents, but I didn't know any different. My sister went on to get licensed to provide therapy to children in bad situations. So, she has a lot of psychiatric knowledge and has told me that my problems with my parents growing up stemmed from the fact that was that I wasn't "unconditionally loved."
Despite all of this, I somehow managed to grow into a normal, productive member of society. I went to college, got married, and even started a family of my own.
When my first child was born, I held him in my arms, looked into his eyes, and was immediately in love. As most parents know, it was a love deeper than I knew I was capable of feeling. It was, and still is, absolutely amazing.
The caveat was that all of these new and overwhelmingly positive emotions came with one big, and not so fun, realization – I had not been loved this way as a child.
It was the first time that I knew this was a fact even though it had been suggested to me before. When I held my baby in my arms and was so incredibly overwhelmed with love, I just knew then and there that this wasn't how my mother felt about me. Of course I was sad, and it hurt, but I was much too focused on my new little love to let it really affect me.
Although I wasn't too upset by this horrible realization, as time went on, something else was affecting me, and I was completely unaware. It really started when I went back to work. While I
did
know that I was losing my mind about leaving my child, what I didn't know was why.
Most moms aren't exactly jazzed up about going back to work (if they have to) and leaving their precious new baby, but I wasn't getting over it. I cried everyday for months at the thought of my baby needing me and me not being there for him. The thought of him crying and not being tended to appropriately… ugh, it still turns my stomach. So, I did everything that I could think of to fix our financial situation so that I wouldn't have to work. I even met with lawyers about foreclosing on our house…
In the end, there was no solution. I just had to keep working.
All that I wanted was to be there for my child, but I was gone so much at work. So, in my effort to work through things and be the best mother possible, I went to a therapist to see if
she
could help me. The therapist pointed out that it seemed as though I was concerned that my child wouldn't feel safe at daycare if his needs weren't tended to promptly just as I hadn't felt safe as a child. She was exactly right. This was the root of my anxiety.
Parenting through this "post traumatic childhood" anxiety has been an interesting experience. On one hand, I would love to snap my fingers and the anxiety and scars from my past would be gone, but on the other hand, it is exactly that which has shaped my own family today in a positive way.
Through the therapy, I have become a better person, closer to my husband, and a kick ass parent. If I hadn't had all of my past experiences, I never would have gone to talk to someone. I have learned so much through the therapist, and even more on my own once I knew what the root of my anxiety was.
I find it interesting how much a person's past affects their present relationships and life decisions. Even without experiencing a significant "trauma," everyone has negative experiences that shape who they become.
There is a choice - people can allow bad experiences to continue to affect the rest of their lives in a damaging way, or they can choose to use that energy to produce something positive for the future, which is the case for me. Although it took me a long time to get to such a positive place, my past of being abused has actually produced positive things for my own family today.
I wouldn't say the same for my parents though. I feel sorry for them that they haven't gone through the amazing journey that I have in counseling. I have landed in a place of peace and confidence (most of the time anyway…), and they are still suffering.
They're not suffering because I haven't forgiven them. I moved on a long time ago. I believe they are suffering because they're scared. They fear what would happen if they admitted to themselves the depth of the pain they inflicted on me as an outlet for their own agony at the time. I wish they realized that they still have time to forgive themselves for the way they handled the "mistake" they made so long ago.
It's never too late for someone to heal their past wounds. All it takes is a little gut to admit any dark inner thoughts and feelings to a therapist, or even just yourself, and the desire to change.
Kelly is a freelance writer who regularly blogs about lighter topics on her new site
www.inthemomlight.com
where she chronicles the usually funny, always interesting journey to find confidence as a parent.
If you are interested in contributing your own guest post, fill out the form below.