Welcome to this week's Things Moms Say post! Each week, I have been asking questions to moms and sharing their responses. We've shared everything from parenting advice to mom fails. It is my hope that we can read these posts and find encouragement, community and a few laughs.
This week, I asked a very important question, and got some great responses (Spoiler Alert: MOMS. NEED. COFFEE):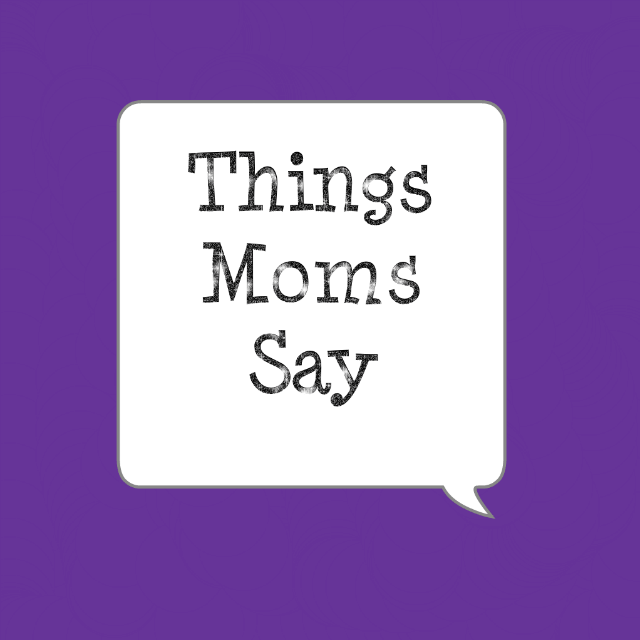 What 3 things do you ALWAYS have stocked in your pantry or fridge?
"
1
. Canned beans and diced tomatoes (

Apparently, I'm preparing for an apocalypse

?) 2. Butter (Always at least 2+ lbs. for emergency cookies) 3. Olive oil (Just like butter, I might panic if I didn't have an entire extra bottle)

" - Angelique from
Not Just Takeout
"
Coffee

(Starbucks of course!

), cream (can't drink coffee without it) and Lactaid (for my lactose intolerant 22 month old!)"

- Jennifer from
Philly Fun 4 Kids
How do these pantries compare to yours? What do you have in your pantry or fridge at ALL TIMES. Emergency chocolate chip cookie ingredients sounds pretty necessary to me....
Check back next week for the next Things Moms Say question. I want to hear from YOU, so leave a comment below!