I've been trying to challenge myself recently to practice my creative writing. I love writing, and it's one of the reasons I started blogging in the first place. But as blogging goes, writing blog posts lends itself less to writing creatively and more to narrative, informative or tutorial writing. And I love it (obviously, I'm still blogging). But I need to work the creative writing muscles, so I thought I'd challenge myself to create a prompt and write a narrative around it.
Then I thought, "

Hey! Maybe my

awesomesauce

readers would enjoy this, too

."
So each week on Sunday, I will share a writing prompt. It will most likely be a narrative sentence (ie: "And the cat ran."). I am asking participants to use that sentence somewhere in their writing: as the first line, as the last line, somewhere in the middle. It's your choice. You can write in whatever style of writing you'd like: short story, vignette, poem, or just a paragraph that could someday be placed in your best-selling novel.
It's all about fun, people.
Then we'll link up on Wednesday, where I'll give you a place to put the URL of your post! Yay!
Now, you you don't have to be a blogger to link up. You can use Google Docs or Instablogg create a one time post (see my quick tutorial on how to create a post for sharing in Google Docs).
I think it will be fun to read through what everyone comes up with! Isn't it neat how many people can interpret one sentence differently?
This week's prompt: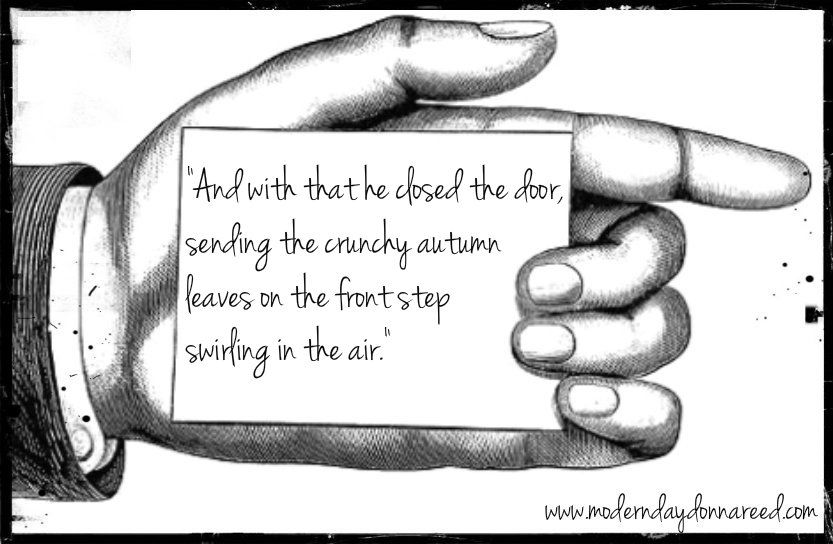 Work on it over the next few days, and when I post my writing on Wednesday there will be a link-up at the bottom where you can post your writings as well.
If you'll be writing and linking up, leave a comment so I can be sure to look out for you!
Update: Here is the link up from 10/10. Head over to read the great submissions!