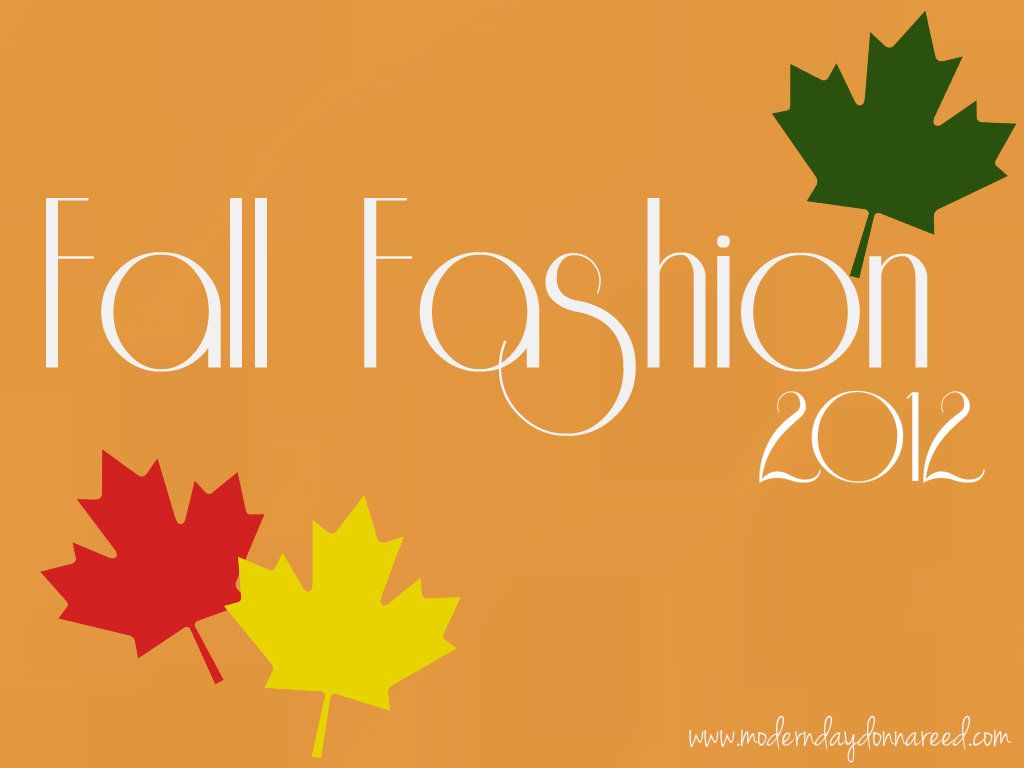 I love this week's topic, because it's one that I semi-comprehend.
ACCESSORIZE!
It's that simple: take something from eh to WOW with one or two choice pieces. For anyone who is looking to rework their wardrobe because they can't spend the money on new clothes, scaling back and buying a few accessories can really amp up the ol' closet.
And you all have met my closet. If you need some refreshers, you can read about pants, tops and shoes. In those Fall Fashion posts, you'll see the eh, the bad and the ugly of my wardrobe.
But we're going to work on it.
Accessories have come a long way in the past 20 years. I think back fondly to my 3rd grade class picture. I made an attempt to unearth it, which was unsuccessful. But when I do, you can rest assured I will share. You see, that year, I was the epitome of early 90's accessorizing: a blue felt vest over a yellow turtleneck with a chunky headband pulling back my hair.
Did I mention that the neck of said turtleneck was bedazzled with alternating silver and gold studs?
It is one of my prouder fashion moments.
I'm not sure if the Bedazzler will make it past my Style Panelists, who have a strict yet chic standard. I'm super excited for what they have to say this week, because I'd like to think I'm in on some of these trends (scarves are my BFF's, people).
Get ready, because accessories this Fall are all about BOLD.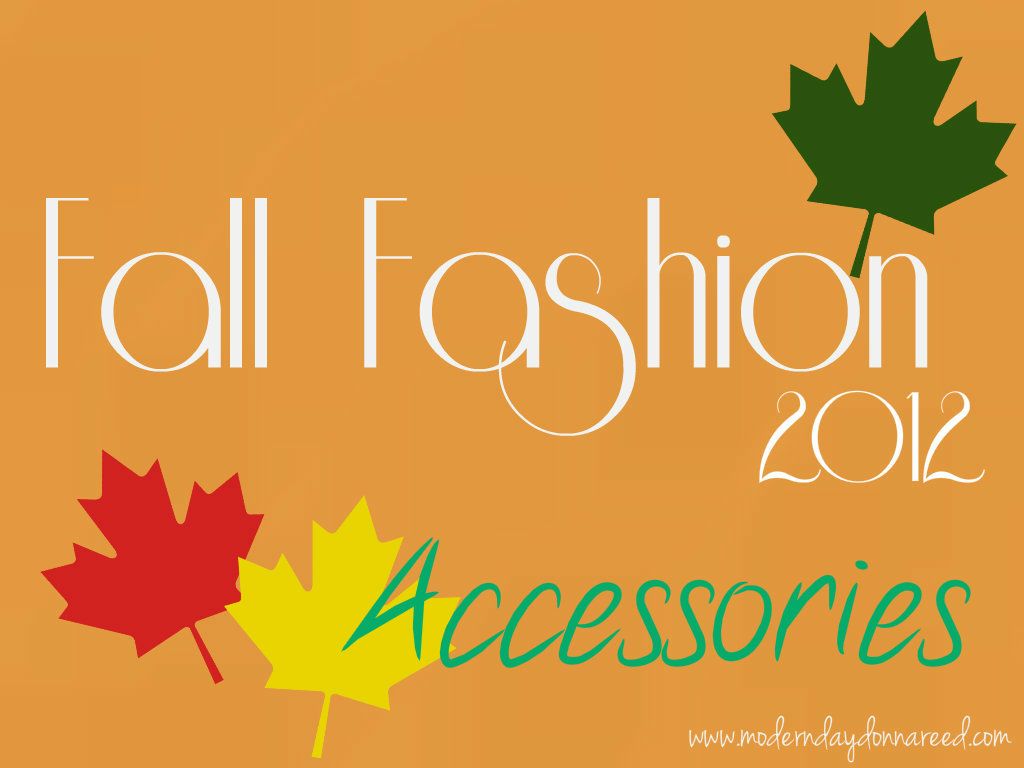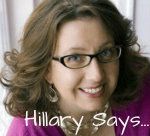 "Accessories are a GREAT way to wake up your wardrobe. I think
scarves
will be big again this fall. You can transform a white-t with a bright scarf. Wake up a black tee with a
pop of color
or
bold print scarf
.
Belts, necklaces
. . .they all work. . .just remember you are not a chandelier. . .add bling with a light hand."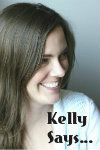 "Yes! You can refresh your wardrobe with new accessories like
scarves
,
statement jewelry,
and more. I personally love the bold statement necklaces that have become a fixture in every store. The best advice I have is to pick one bold piece and keep everything else simple. Like a great dress doesn't require much in the way of accessories, but dressing up jeans and a basic tee with a fun
cardigan
, scarf, and
great earrings
can take your outfit from boring and basic to amazing."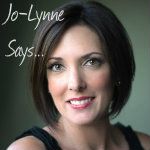 "
Statement jewelry
is still a big trend, and every girl needs a few
fashion scarves
in her winter wardrobe. A scarf can dress up any old tee-shirt and jeans and make you look stylish and on trend. Don't be afraid to
layer
a scarf over a necklace either!"
"Accessories are always a great way to experiment with trends, add a little color to an outfit or update a classic look. Must have accessories for fall: a
bib necklace
or two,
wide belts
, a
c
hunky boyfriend watch
, and a
lightweight long scarf
or pashmina preferably with fringe. Accessories should
accent
an outfit, not steal the show, so only wear one or two statement accessories at a time. This is where Chanel's saying, Take off the last thing you put on, applies. For example if you're wearing a scarf you don't need big earrings or a necklace at all, a watch will suffice. Both
gold and silver
are in, so go with whatever suits your skin tone or current outfit. Some
mixing of metals
is ok, experiment with this trend using a 3 or 4 mix and match bracelets and a watch. You can do a watch on the left and the bracelets on the right. If you like
big earrings
I say go for it! Just don't wear a lot of other jewelry. It's all about smart choices! There are many ways to wear a scarf, a very thorough tutorial for a long pashmina style scarf can be found
here
."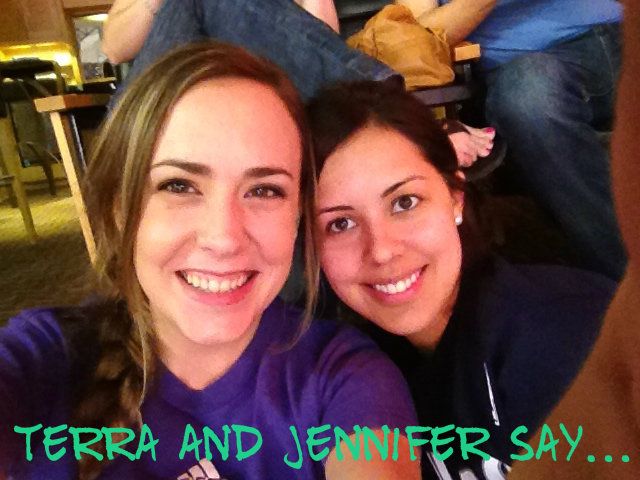 "This Fall, in the accessories world, size DOES matter. Big, chunky jewelry is a big trend at the moment. Costume jewelry is a great way to breath new life into your closet. Pair your new on-trend pieces with the classics in your closet and no one will know the kids have kept you from mall dressing rooms for awhile. This season's choice of metal is Argentum, better known as silver. Silver is classically popular and continues to be this Fall with beautiful, large pieces making an appearance. Go bold and choose combination necklaces featuring stones and silver. We are noticing oversized totes everywhere as well, perfect for stuffing with all of your essentials. Another important look this Fall is anything that frames your face. This could be lace detailing at the top of your blouse, faux animal print scarves or large necklaces. Just remember to go small with earrings when framing your face with a stand out scarf or necklace. The overall theme seems to be to go big! Large bags, rich embellishments and anything to frame your beautiful face!"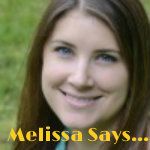 "I'm OBSESSED with accessories. My go to accessories....
Statement necklaces are the perfect way to add character to your wardrobe. I have at least 6! Think about it: a black cardigan, white tank and jeans. Blah. But, add a bright orange chunky necklace... and WOW!
Scarves - same thing as a statement necklace. Adds a bit of pop to an otherwise boring outfit. And scarves are so cheap - hit up Old Navy, Target, Forever 21 and browse those clearance racks.
And the hottest trend this fall? Menswear watches. A big gold bracelet watch (Well, get a women's menswear-inspired watch, so you don't like like an 80s rapper) is on every stylish wrist. Not even joking! Michael Kors has great ones that you should start hinting at for a Christmas now!"
Go make a statement!
Have your Style Say: What do you think of the advice?
What accessories do you need to add to your "Must Have"?
What trends are you inspired to try?


Share a comment!


Check back next week when we get glam with ACCESSORIES! To catch up on the past Fall Fashion 2012 posts, you can read them here
.