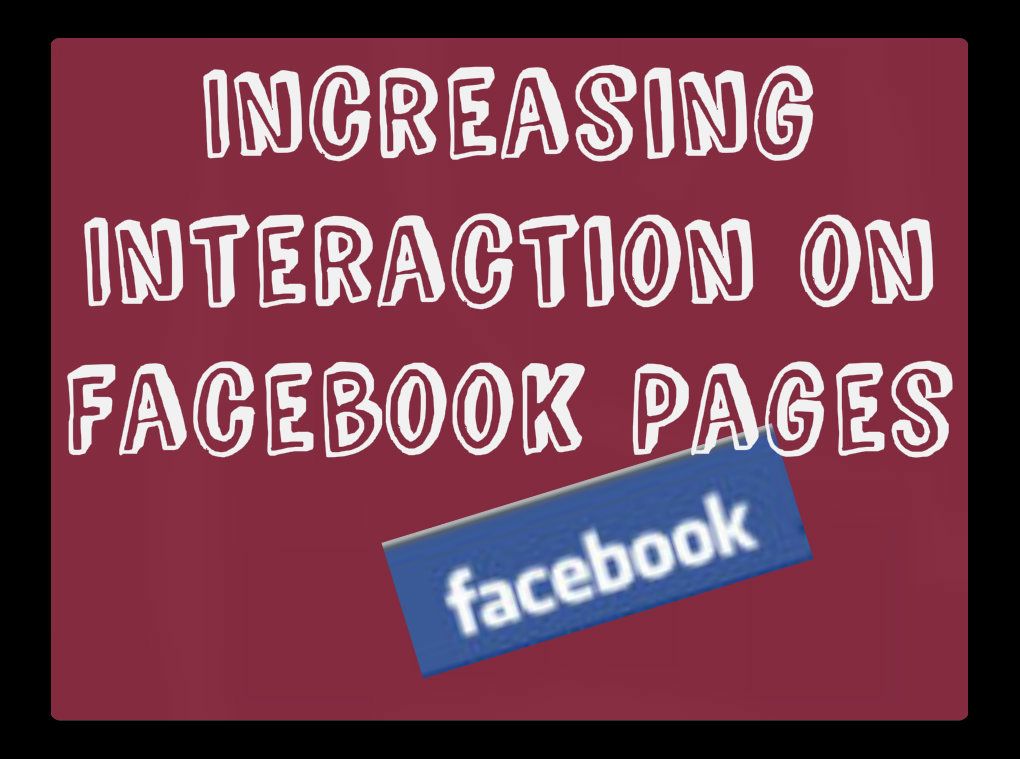 There has been much talk recently by those brands, companies, businesses and bloggers who manage Facebook Pages. Many fan pages have seen a marked decrease in interaction and reach over the past few months. Some may blame the new Timeline, others are wondering how much the push for Promoted Posts have played a part (you've already heard my rant about the bad math and misconceptions). Melissa from Momcomm shared some great facts about the Facebook Promoted Post movement, which really begs the question, "How can we keep our Facebook Pages alive?"
Let's discuss that, shall we?
Despite the downward spiral many Facebook pages are seeing, I've really enjoyed seeing the CSHM Facebook Page community grow and increase in interaction.
And let me tell you: I've not purchased one promoted post.
Also? I'm totally not a magician.
Also also? Your Facebook Page is not a lost cause.
I really want to encourage you that.
Through research, trial and error, I've learned that Facebook can STILL be a meaningful way to connect with fans, readers and consumers. It just takes a little time and effort. Now, I'm in no way claiming to be some Facebook Expert. And for some, Facebook is not their strong suit, so they would prefer to build their Twitter presence or Blog presence. And that is perfectly fine! But if you are interested in ways to enhance your presence on Facebook, I can share with you a few things I've learned as well as some ideas on how to work on growing your Facebook Page.
Thoughts on
Increasing Interaction and Reach on Facebook
Get to Know Your Insights
This warrants a follow-up post, because I will in no way do Facebook Insights justice here. The Insights statistics are great to understand. Sure, you may not know the facets to each and every statistic. The few I'd keep an eye on are all on the Overview page: Talking About This, Posts and Weekly Reach.
You can play around with the Posts display, but take a moment and click on the "reach" column, so that it reads highest to low. These are the posts that had the most interaction and reach with people on Facebook. Notice I did not say fans. You may not reach all your fans. But it's important to note that if you are still reaching a lot of people with certain kinds of post material, they can be future fans. Take note of what kind of posts got the most reach. Were they pictures you posted? Questions? Polls? Links to interesting articles? These are the kinds of posts your fans like. Work with that.
Many people get caught up on how many people Like their page. I know that's what brands want to know and what looks good on paper. But I feel the greater worth is in your Talking About This number. Here's the thing: You could have 6287 fans. But if only 15 people are Talking About This? Then your Like amount isn't necessarily influential. On the other hand, a page may only have 283 likes. But if 201 people are Talking About This? There is influence there!
A quick view of your page's influence: divide the number of
Talking About This
by the current number of
Likes. This will give you a percent. I've read that anywhere from 3-7% is pretty good, and a decent goal is 10%. Work toward that. Even after Timeline and Promoted Posts, my percentage has maintained between 30%-50%.
Make Your Page Worth Interacting With
Many brands and blogs have a Facebook page because they feel they are supposed to. Their Pages end up being merely a landing place for their blog posts, discounts or current promotions. This causes Pages to stagnate and lack the opportunity to grow.
I threw out some questions to my Facebook fans regarding Facebook pages. One of the questions I asked was,
If you could give page admins advice on what would get you most engaged with their page, what would you tell them?
Here are some of their answers:
"Actually interact with people"

"It's nice when page administrators reply. Maybe not to everything, but at least to know that what we respond matter"

"Yes it bothers me when companies and bloggers ONLY share posts or things they are selling... Not so much that I would unlike the page or anything, but I won't be spending a lot of time on their page..."
I also asked them,
What activities and interactions do you find most attractive in the pages you interact with the most? What keeps you coming back? (Questions? Community? Deals? News? Humor?)
"I like when the page make you feel comfortable! Meaning there is a good relationship between the writer and the reader. If I can relate then I will come back...added bonus when the writer uses humor too!"

"Definitely humor and someone that's not TOO perfect. I like being inspired with recipes, kid activities etc but the blogs that make me feel like the worst mom/wife/cook/gardener etc etc EVER turn me off in the end :) "

"If it is a business page: deals, games, and giveaways will keep me checking their page. If it's a blog page: humor and community will keep me coming back. "

"Familiarity and community"

"Good conversation"

"Humor and someone I can see myself hanging out with. Camaraderie"

"Good questions and topics I can relate to."
Friends, people liked your page because they like YOU. They like what your blog talks about, they like what your brand/company/business has to offer. This is your chance to make it personal, to bridge the gap between brand and consumer. Don't miss out on that amazing opportunity to create a GENUINE RELATIONSHIP.
I am the administrator on several different pages. Some are personal, some are businesses, some are blogs. The same thing does not work across the board to elicit interaction. What works for a personal blog may not work for a big brand that sells shoes. And vice versa.
Try experimenting with:
The time of day you post. Some pages might find first thing in the morning catches many readers, others might find they have night owl fans. I find that connecting with my readers throughout the day helps me catch different fans at different times. It also helps me pop up in news feeds to remind fans my page is there. I post at different times throughout the day, but I've gotten into the habit of asking a fun "If you ____ , then like this post" question everyday around 6pm. I'm not sure how it got started. For whatever reason, people like them, connect with them and look for them. So, for example, if people know you'll post first thing every morning with a breakfast recipe or Tip of the Day, they'll look for it and be more inclined to interact with it.
The kind of content you post. A quick poll informed me that not all of my Facebook Fans read my blog. I'd say maybe half read my blog. The other half are there for the community generated on my page. I find this kind of awesome. But if I were to only use my page to promote my blog posts, I'd lose people as fast a kids running to the ice cream truck. So give your readers more. Some fans want to engage in interesting discussion prompted by world news. Some fans enjoy photos or funny images. I've found that most people love sharing their thoughts and opinions. So what have I learned? ASK! Ask questions! Ask for opinions! Don't just link to an article you found intriguing - give a call to action by asking their real thoughts on the topic. But try different kinds of posts and content - see what gets reactions.
As you can see by the quotes from my readers above, they want to be known. They don't want to just be Fan #423. They want you to know what they are interested in.
They want you to respond when they comment.
They are looking for a genuine relationship. They want to know the brands they love care about their consumers. They want to know that the blogs they read aren't just talking heads. And often, if you work on building genuine relationships with your fans, a community is built around those relationships. One of the things I love about my page is that my fans are getting to know each other. They joke with each other, give each other advice, they want to meet up in real life.
Also? I try not to call them fans. It feels gross. I like to think of them as part of my community. They are friends.
Whatever you decide to do with your page, know that it takes time. When you find someone you are interested in building a relationship, it takes time to get to know that person. So don't expect Facebook Rome to be built in a day. Make a list of ways you'd like to grow your Page, followed by a list of ideas for new ways to interact. Commit to one month of experimenting. If something doesn't work on Day #1, it may show some progress by Day #16. If your fans aren't used to it, they might not bite right away. But try. And don't give up.
Keep an eye on your insights. When you see spikes in likes, talking about this and reach, look back to see what you did that day. Take note to try those things again. If you find posting 3 times a day isn't enough, try more. If you find that posting 15 times a day causes you to lose likes, back off.
Find the sweet spot for your page. It's there.
I'd love to hear what works for you and your Facebook Page. Be sure to come back and leave a comment and share your ideas - you might inspire another Page Admin!
Also - I'd love to chat and be a brainstorming buddy to help you find things to try on your Facebook Page! So feel free to email me and we'll put our heads together to see what we can come up with.