One of the communities I am most proud to be apart of is the Confessions of a Stay-at-Home Mom Facebook page. It doesn't have 1 million followers. It doesn't do anything particularly amazing or enlightening. But somehow, over time, it has become a place to chat about parenting, randomness, current events and general life topics and tomfoolery.
It's seriously a fun place to be.
I've tried my hardest to make the CSHM Facebook page a space that is safe to talk, a place where one can share their thoughts and opinions but not get shot down. I believe everyone is entitled to their opinions and that mature adults can discuss difference with grace and respect. In the end, I truly believe that our differences are beautiful, because we can learn a lot from hearing from "the other side."
I'm sure at this point you're asking, "Steph, what does your Facebook page have to do with enjoying oreos? I saw the word 'oreos', you drew me in, and now I'm confused."
Hold on. I'm getting there.
So our community is generally a pretty great space. Yesterday was the first time we hit a major bump in the road. I posted a photo earlier in the week about something I saw and disagreed with. I won't link to the photo or post, nor will I say what it was about because I'm not trying to rehash or reignite any fires. Most people shared their two cents and moved on. There were a few dissenting remarks, which turned ugly, which proceeded to become quite a heated conversation. It was the epitome of people being mean for mean's sake, and inciting a riot for the sake of inciting a riot.
(And if you know anything about me, you know I despise confrontation and the thought that people are angry makes me anxious and sweaty. It was not a good few hours)
I was moved by how the CSHM Community rallied around the conversation, and things eventually died down and returned to normal.
Later in the evening, I came across this post about the flack that Oreo (yes, the cookie) was receiving over a picture they posted on Facebook and Twitter
This was the tweet: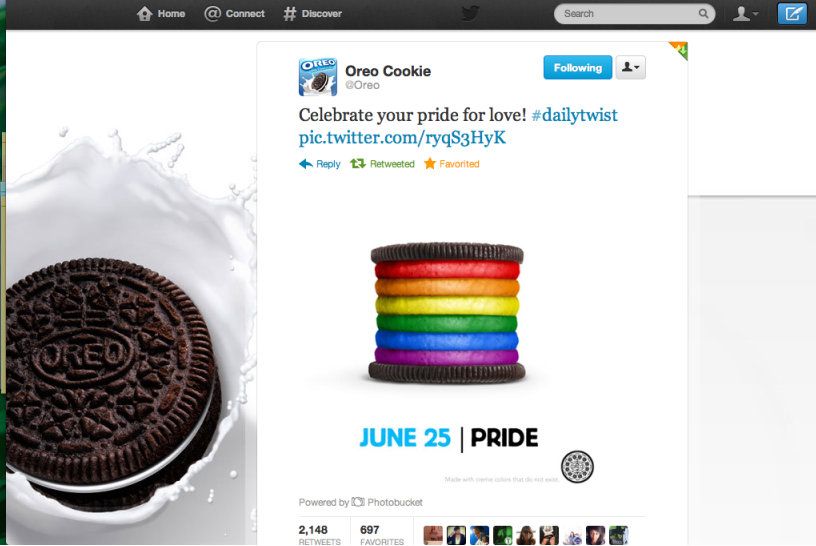 (Click to enlarge)
Ohhhhh controversy.
Sure, some may agree or disagree over the topic of homosexuality. I've shared my thoughts several times on the matter. What bothered me was not a company giving their support to people in their community. No, this I find courageous. It was the backlash of hatred that followed. If you want to read the entire Facebook thread (which is up to 30,000+ comments), you can find it here. Upon posting, people immediately began to bash Oreo (and Nabisco, the brand behind Oreo) for posting anything that resembled support of the LGBT movement, spewing so many awful and disgusting words toward the homosexual community.
Friends, we live in a diverse world. We're all different from one another. And we aren't going to agree and see eye to eye. You may not agree on how people raise their kids, how people proclaim their faith, what kind of food people choose to eat or who people decide to love. But we are a community. Made up of people, real people. And if we don't show each other grace and respect, the world will continue to be an awful, hateful place.
We need to love and support one another.
So I commend Oreo for supporting the LGBT people in their community. In my community. I'm not sure how you feel about homosexuality. And while I am not here asking for you to agree with me, I'd love to encourage you to choose love over hate. I know that by writing this post, I may become unpopular with some folks or lose readers. I'm okay with that. Because it all comes back to community. And after seeing some hate flying around my own CSHM Facebook Page community yesterday, I'd like to show Oreo and the LGBT people in my community a little rallying.
Would you join me? As an act of love?
Throw in your support by answering this question: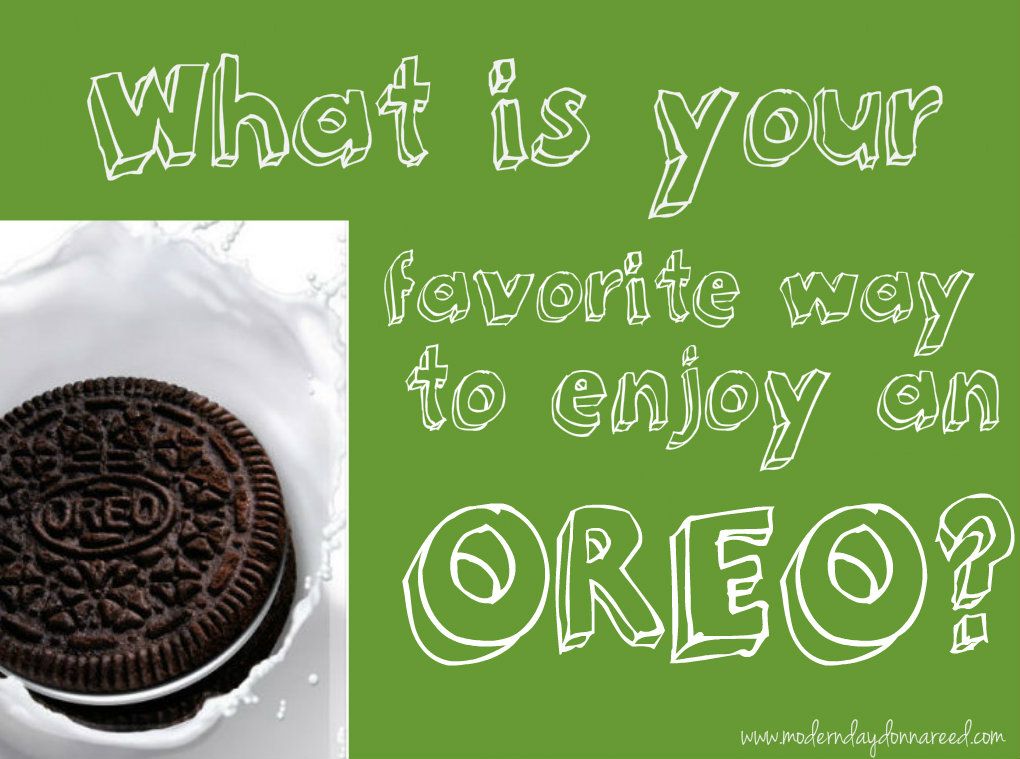 (Personally, I can't eat Oreos without milk. I need to dunk my Oreos in the milk long enough for it to get just the right amount of soggy [still intact - if it falls into the abyss of the bottom of the cup of milk, it's been too long], and then pop it into my mouth).
I look forward to reading all of your yummy responses in the comments below!!