"We are the music makers, And we are the dreamers of dreams" - Arthur O'Shaunghnessy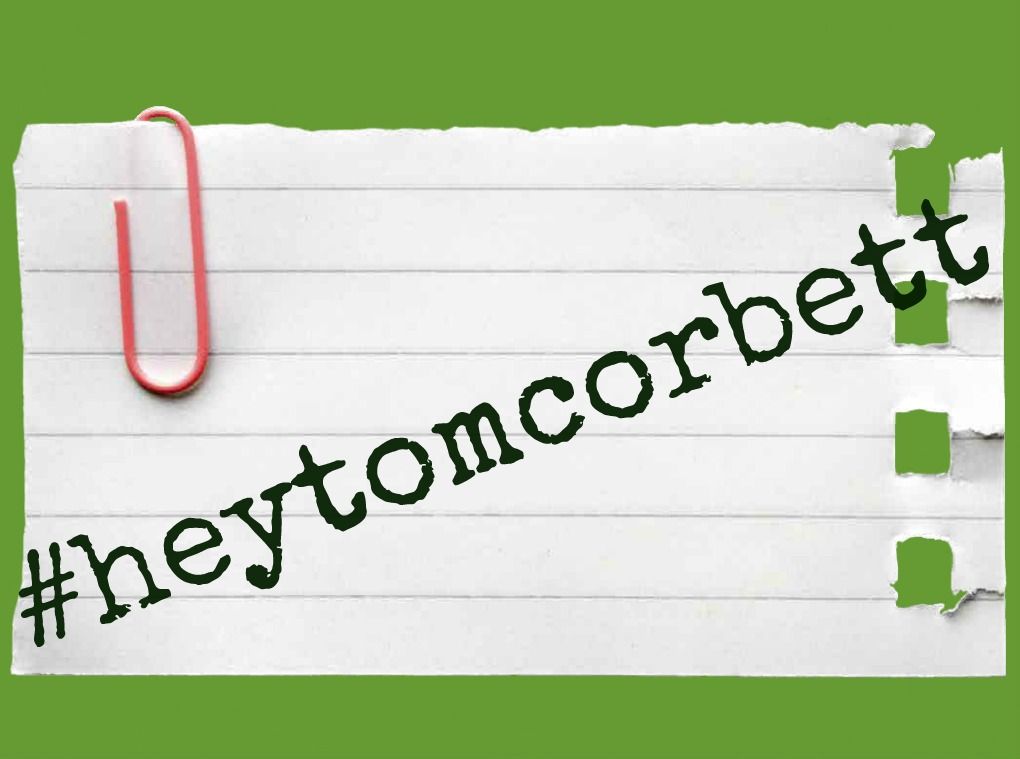 Here's the thing: School district budgets are a tricky thing.
I know it's not as easy as balancing the checkbook. Believe me, I wouldn't want the daunting task managing a budget that impacts so many people. Funding for districts impacts not only teachers, administration and kids, but the community of taxpayers as well. It seems like no matter what adjustments are made, someone gets hurt. Someone gets angry.
Our Pennsylvania Governor, Tom Corbett, hasn't made the job any easier. He has made sweeping cuts across Pennsylvania (despite keeping his staff well compensated). With millions of dollars cut from the education system state-wide, schools that were already struggling to make ends meet are now finding the task insurmountable. Districts are sinking, and taking desperate measures.
So when I woke up the other day to this article, my heart broke. To get their budget remotely in order, the Upper Darby School District (a district only a stone's throw from where I live), is cutting all "specials" classes: gym, music, art, language and library. Oh, and 57 teachers will be losing their jobs.
On one hand, these cuts will save the district $4 million dollars. Nothing to sneeze at. On the other, there are a lot of finger-pointing and blame games happening. District officials blame the governor and No Child Left Behind. Some in the community are blaming misspent money by the district.
You want to know what I think?
I think that balancing a school district's budget is difficult. I think that to make ends meet, sacrifices have to be made and everyone needs to work together for the greater good of the district. But this? The stripping of all special classes and electives (and consequently, teachers)?
This is not the answer.
We hear all about the budgets, the boards, the cuts, the important people involved in making decisions. We hear about the public outcry, we cast villains and heroes. But do you know who gets lost in the shuffle but is most affected by district cuts?
THE KIDS.
The very kids we are trying to educate. The kids who have a right to education. Our kids. While there may be no formal definition of what a "proper education" is, I can guarantee you that the best kind of education does not involve only three subjects. A proper education is not one where kids arrive at school and sit in classes all day, made to memorize and regurgitate facts. A proper education should not be "satisfactory." We should want better for our kids.
Because guess what: Those kids? Those kids we are educating "just enough?"
They are our future. Our future doctors, realtors, counselors, lawyers, janitors, retailers, government officials, artists, musicians, athletes, and teachers. They'll be the ones we entrust our lives to when we are old. They will be taking over our society and running our country.
Don't we want to give them more then just a satisfactory education?
I have two young girls. And my dream for them is to grow up with a well-rounded education. One where every part of the brain is stimulated. Not just with mathematic facts, scientific equations and english grammar, so America can keep up with the Jones's of other countries. I want them to learn. To grow. To be challenged. I want them to know facts, sure. But I also want them to know beauty. And empathy. And history. I want them to be amazed by the universe, and inspired by artists. I want them to love books, and beg to go to the library.
I also want them to be healthy. In a country that is up in arms about the childhood obesity rate, doing away with gym class seems to be the anti-solution. In the place of physical education, kids will be more sedentary in under-stimulating classes. With recess already threatened at many schools in conjunction with loss of gym classes, our kids (who are in school a majority of their day), will have no outlet for physical activity.
As we eliminate programs, we are eliminating teachers. Somehow, in recent years, teachers have become the antagonists. If you read the news, you'd think all teachers were lazy, worthless, money-grubbing leeches who do nothing for our children. But the few bad apples have been sadly defining the lot. There are so many teachers out there whose job is their livelihood. Teachers who believe in education. Teachers who work to inspire and motivate our children. Teachers who want a good and prosperous future for their students. Teachers who pride themselves in being someone students can look up to. Teachers are people. Teachers have families.
They are not simply expendable.
(Nor are they the enemy.)
So what is our solution? Cut programs that we deem unnecessary. Get rid of the teachers who run those classes. See how many kids we can fit into one classroom. Longer hours, less pay. Satisfactory educations. Make school a dirty word. Paint teachers as villains. Do whatever you have to do to get elected for the next term.
And the kids? They'll get by.
Friends, I want more for our children. For our communities. For our future. Because kids are our future (thank you, Whitney). And those teachers? They are the force that will get our kids there.
So, get angry. Get vocal. Don't just stand by. Make a commitment to support your school district, it's teachers and administrators. Make a commitment to fight for the children of your district. Because this crisis is coming to a school district near you.
And know you are not alone in the fight. There are others who refuse to stand by and watch the demise of public education. There are others who have something to say. Read what other Philly bloggers are posting today in response:
Why Education Cuts Don't Fly With Me
- Jess from
Delaware County Moms
Balancing the Budget....At What Cost?
- Steph from
A Grande Life
The State of Public Education in the State of PA
- Hillary from
My Scraps
Public Schools and Our Kids in Pennsylvania
- Diane from
Knitting Zeal
#HeyTomCorbett $$ for Districts!
- Nancy from
Defeating the Squirrels
War on Education...Students and Teachers Suffer
- Megan from
Two Frugal Mommas
Balancing a Budget vs. Education Aspirations
- Nichole from
Nichole Ann
If you have thoughts or a blog post you'd like to share -
join us
! Use hashtag #HeyTomCorbett, and leave your link in the comments below. I'll add you to our list!

~~~~~
A final thought:
To Governor Corbett,
In a future not too far from now, the school-aged generation from today will be adults. They will be the doctors who will be caring for your aging body, the city workers maintaining your community, and the officials running your country. Your life will be in their hands. What kind of education do you hope they will have received? From what kind of teachers?
We cannot afford to be nearsighted.
(PS -
To the teachers and supervisors from Upper Darby who are losing their positions at the end of this school year
: My heart and thoughts go out to you.)