So, many of you Facebook users opted in for the Timeline profile change a few months ago on your personal account. Some like it, some don't. But personal profiles still have the option to use or not use the new Timeline interface.
A few weeks ago, an alert posted to the top of the Confessions of a Stay-at-Home Mom Facebook page, saying that ALL pages (the non-personal pages for blogs, businesses, brands, etc that we all "like") will be taking on the new Timeline for Pages interface on March 30, 2012.
And it has me a little perplexed.
See, I love love love blogging. I love writing and sharing. And even more so, I love hearing what all of YOU have to say. One of my favorite places in the whole world is the CSHM Facebook page. You all engage in such fun discussions, ideas and general tomfoolery over there. It's so fun to interact and to be apart of the fun and lively bunch. I love getting to know the people who read my blog, as well as the other members of the CSHM community. Plus, it's where I share my new posts, and you all are alerted that there is some new reading material.
As of March 30, the CSHM Page will look different. As will all of the pages you "like" or subscribe to on Facebook. I'm not sure how I feel about the changes. Partially because I don't love change in general. But I fear the changes will make it harder for page fans and pages to connect and interact. We will all be fumbley as we learn to navigate the new look and figure out how to find the content we want or need to read. Since I am a fan of many pages (What can I say? I love blogs and fan pages of companies and businesses I like), I really want to get the most out of pages without losing anything.
So I want to pass along a few tips I've figured out so far, so that you can also keep up with the change!
The Good News: All posts and updates on the pages you like will still get posted to your newsfeed. Most of the time, that's how we all stumble upon pages and page updates anyway. So that won't change, which is a relief.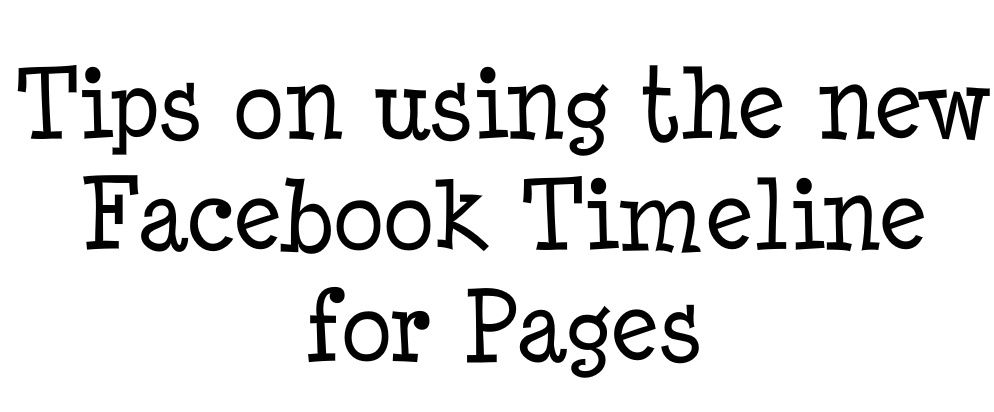 Here is what the new Timeline for Pages will look like, once it's rolled out. (Thanks to the West Chester Growers Market Page for being my example!):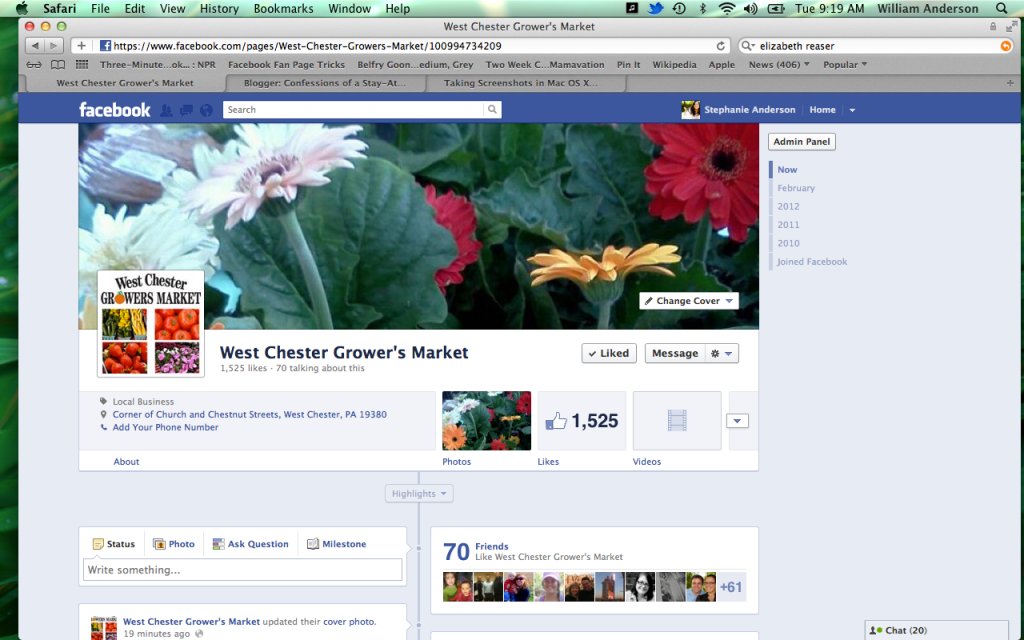 Lots of graphics, which is fun. But if you notice, all pages default look is "Highlight." This means that Facebook chooses what posts or pieces of info to share on the timeline for your viewing pleasure. It's confusing at first, because it might show something very recent on the left, but then something from earlier in the year on the on the right. And you're all like "Um, that happened like forever ago. I want to be in the NOW. What the heck, Facebook?" I know, friend. Me too.
Don't worry - you can change that.
See the shaded box between the cover picture and the timeline posts? Click it.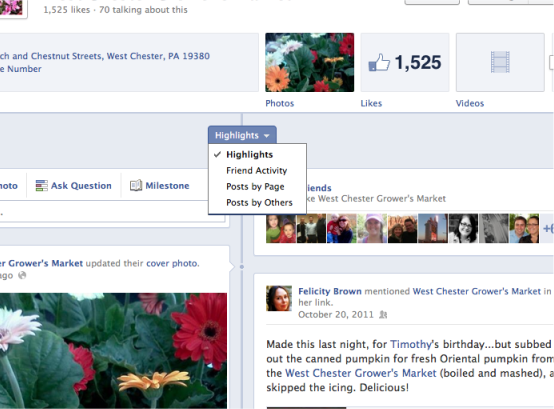 It will give you several options other than Highlights, including Posts by Page and Posts by Others. I REALLY wish you didn't have to choose, and that the timeline feed just showed EVERYTHING. But I am hoping over time The Zuck will adjust it. For now, so you can be sure to view all current/chronological content, click Posts by Page whenever you hop over to a Page. That way you don't miss a post, question or discussion! If you want to see what other people posted on or about the Page, click Posts by Others.
This is a kind of neat feature. You can now privately message a page/page owner. "Message" is next to "Like" at the top right of a page.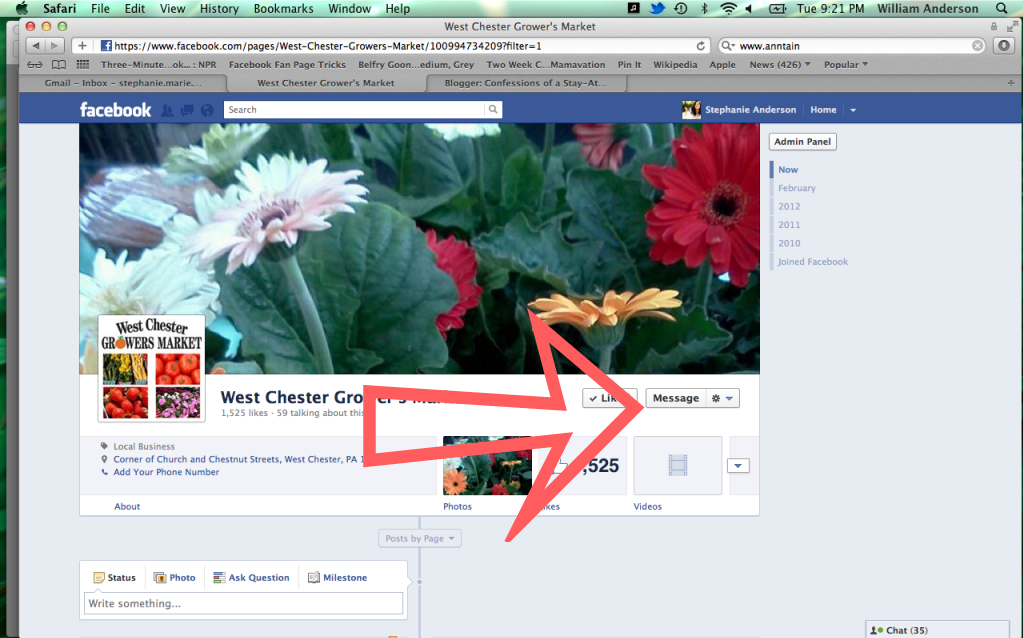 Until we get used to the new look, I encourage you to keep an eye out for your fave pages in the newsfeed. And make a mental note to check in at some point during the day, in case you are afraid of missing anything. All of us page owners will be working to keep content current and available to you! If the option is available, SUBSCRIBE to a page.
If you happen to manage a page...
I think we are all a little worried about whether our content will be lost in Facebookiverse, and if we will see a drop both in interaction with our readers as well as traffic to our blogs/websites. I'm not sure. We'll have to see. I'm totally not techy (see the end of the post to be directed to a more exhaustive post on this topic), but here are 2 easy tips on keeping your content fresh and in the eye of your readers.
You can access this option for each post status. Hover over the top right corner of a post, and you will be given 2 icons, a star and a pencil. Choose the Star.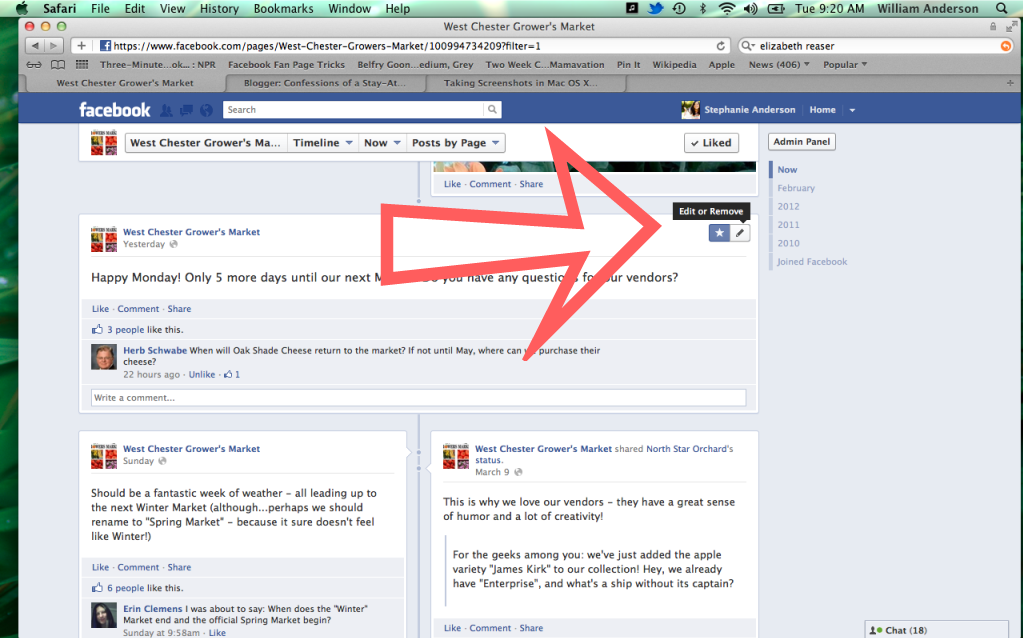 By clicking the Star, you are "Highlighting" that post, which widens the post to both columns. Here is what a highlighted post looks like: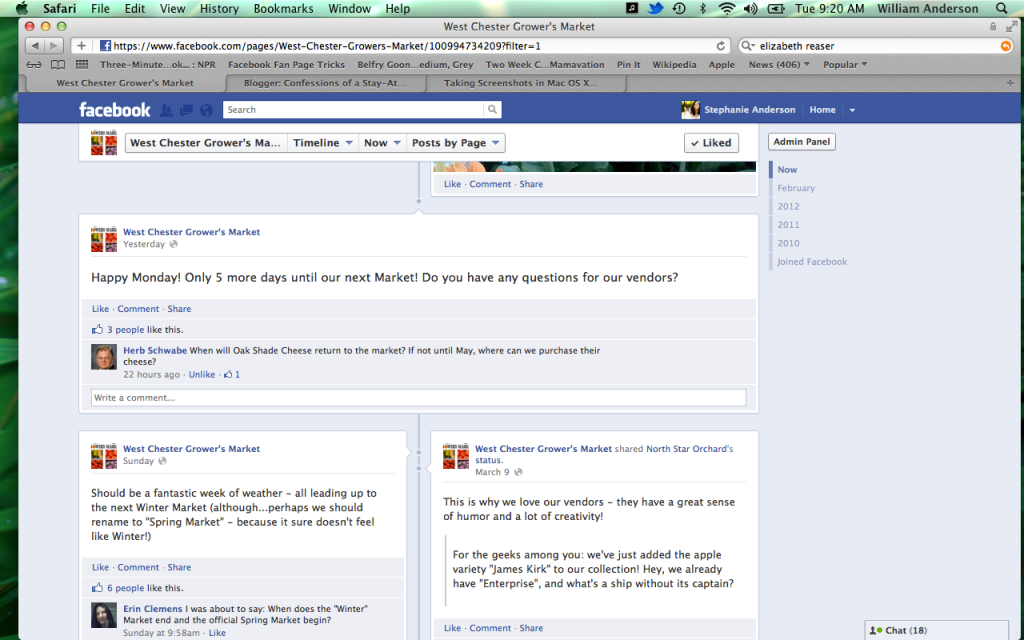 Now the post catches the eye of readers, and they will know that large posts like this are important content.
No, not like Pinterest! "Pinning" a post means that you are marking that post to stay at the top of your timeline for 7 days. After 7 days, it returns to wherever it belongs chronologically on the timeline. To Pin a post, hover over the top right corner of a post. You will see a star and a pencil. Choose the pencil.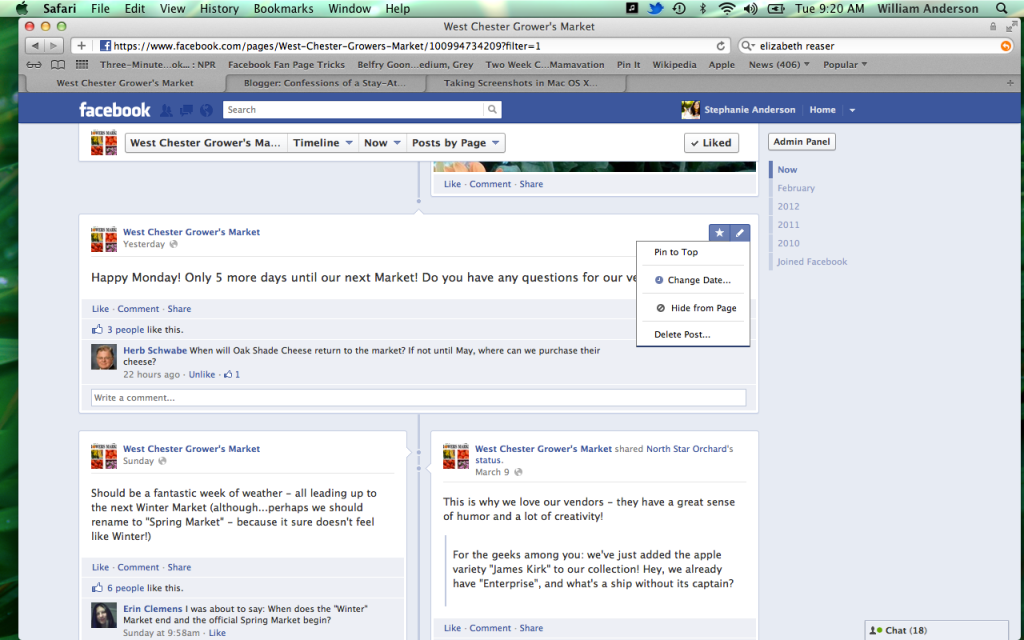 The first option you are given is "Pin to Top." Choose this to keep this post at the top of your timeline for 7 days. A Pinned post will be denoted by a yellow tab in the top right corner. Here is what it looks like: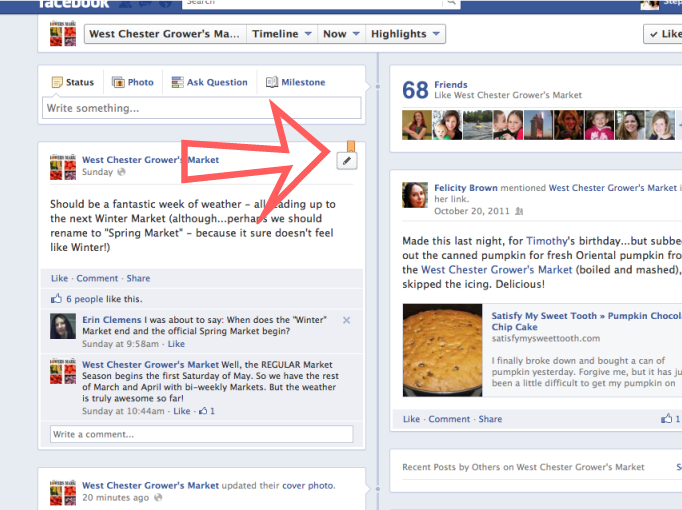 Now readers will know this is very important info!
Not rocket science or completely exhaustive, but it's enough to get us all started as the Timeline for Pages change happens. If you are a page owner and want more detailed information, see this VERY awesome post by Jo-lynne from Musings of a Housewife.
I will update as/if I learn new tips. If you have any, PLEASE pass them along!
I don't want to lose any interaction I have with you all - so I'll be working hard to make the CSHM user page simple. I am also considering putting out a CSHM Blog newsletter - something with a Weekly Post Digest (in case you missed anything), what we've been discussing on the FB page, recipes and some reader spotlights. Would you be interested?
Good luck with the Facebook Timeline changes! I'd love to hear your user tips!