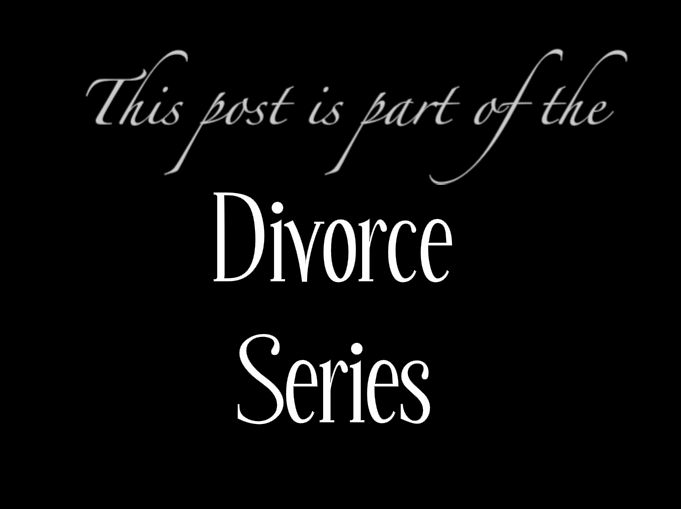 Dear Friend,
I hope this letter finds you well. Last week when I wrote you, I shared a bit of my story. Being 15 years old and learning that all was not okay on the home front was a life-altering experience for me. There is so much to deal with in the beginning years of high school, it took every ounce of me to keep going through the motions of life while, life itself was crashing down all around me.
I had a long road ahead of me.
Here's the thing: Divorce sucks. It just does. Because it is something that is out of YOUR control as the kid, but totally affects every part of your life. No one ever grows up thinking that they will have to face dealing with divorced parents. We all paint a picture of our future, our life. And in that picture, our parents grow old and grey and happy together. There is something comforting about that image: knowing there is this constant in your life you can always count on.
So when you get the news that your parents will be getting divorced, it's like the rug is pulled out from under you. The constant you thought you could always count on becomes a variable. It is unsettling, upsetting, uncomfortable. And it does a lot of crazy things to your heart and mind.
First, you aren't sure who you can trust. Do you trust your mom? Your dad? Do you have to pick sides? You don't. You don't have to pick sides. You are on both sides. Because they are both your parents. And you love them both, even when you aren't happy with the things they are doing. You love them both, even if one (or both) has hurt you.
Maybe one of your parents walked out without looking back. Maybe one of your parents left for another person. Maybe your parents have amicably come to the conclusion that divorce is simply just the best option. Regardless, they have a place in your life, in your heart. And regardless of how you feel about one (or both) of them presently, remind yourself that they will always remain your mother or father. This truth, however difficult it is to swallow, will help you in the long run.
Even though life feels topsy-turvy, it will even out. More advice to come next week. Hang in there, friend.
You can read more in the Divorce Series here. I'd love to hear your thoughts, your stories, your encouragement, your advice - so leave a comment below.
Check back Friday for the next Divorce Memoir.