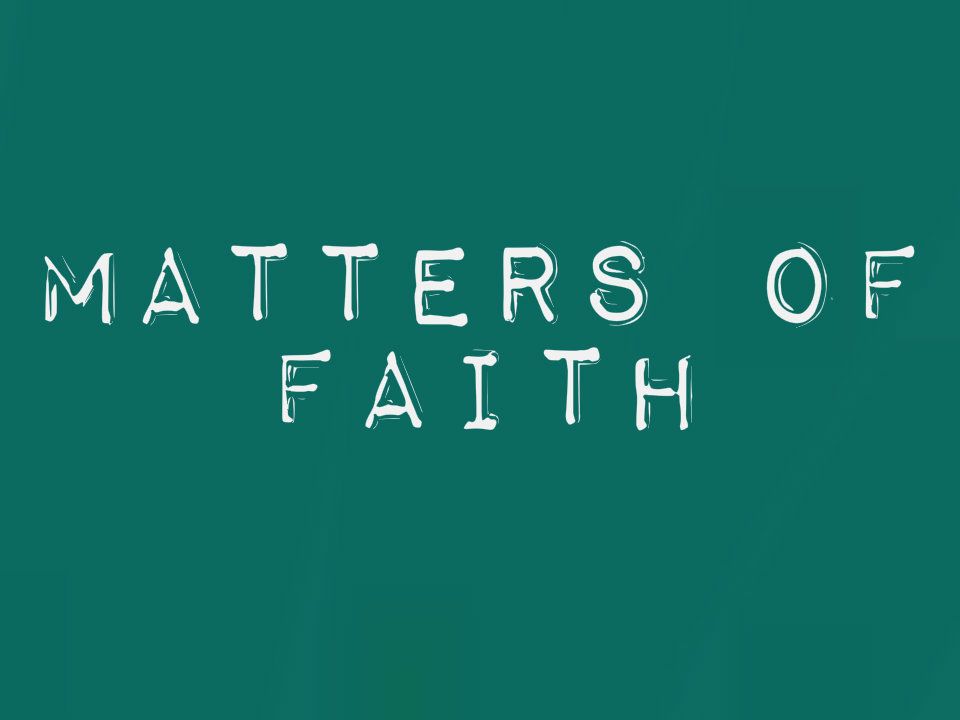 On my Journey with Faith, there have been many things that have contributed to the conflict going on in my mind and heart. In my last post, I shared about some of the things that give me pause - the "Why" questions of this life: Why is there hurt, why is there hypocrisy, why do bad things happen. I am conflicted over the idea that God is either unable to fix the bad things in this world or chooses to turn a blind eye to them.
But after being a Christian for 15 years, there was another aspect of Christianity that caused me to struggle. I've thought on this issue a lot, turning it over and over in my mind. I'm uncertain of how to approach it, how to talk about. Either way it comes off offensive, which is not my intention. So I'm just going to dive in by making this statement, and I'm interested to hear thoughts from all sides:
One of the biggest problems with Christianity is Christians
First, let me say this: I am not saying this as a BOOYAH for the non-Christians out there. I'm not here to throw high fives or do a victory dance. I don't see this as a victory.
Second, let me say this: I was one of the offending Christians I am speaking of.
Now, of course, I made a very bold, blanket statement. Let me back up and assure you: I absolutely do NOT think ALL Christians contribute to giving Christianity a bad name. Many of the people I love most in this life are amazing Christians, who exemplify the greatest attributes of the Christian faith: love, joy, grace, forgiveness, kindness.
But, as the saying goes, it only takes one bad banana to spoil the whole bunch. It only takes one rogue church, one person who abuses and manipulates the bible, to cast a dark cloud over an entire belief system. This is true of any religion. Muslims are not bad people, but it only takes one catastrophic and unfortunate event to mar them as a people. Isn't that true? A handful of misguided Muslims have caused us, as a nation, to stereotype and profile every Muslim in America. This is not fair to all of the people (citizens of the USA) who non-violently practice the Muslim faith. Just as it is not fair for every Christian to be lumped together with some of the crazy and hurtful things done in the name of Christianity.
That being said, it is easy to get wrapped up in one's faith, and become unaware of how actions are perceived by people outside of it. I think if more Christians (or, really, subscribers to any faith or philosophy) were willing to spend some time digging deep and examining
What they believe
Why they believe it
How those beliefs should affect the way they live
...they might shine a better light on the faith that they love.
Not for their own sake, but for those who are outside looking in.
You only get once chance to make a first impression. And I was unaware of the impression Christians can sometimes make to those who are not Christians until I began to really struggle with my own faith. I realized how easily simple gestures could put off other people. I began to understand what Christianity looked like from the outside, which was a perspective I had lost after being so immersed and wrapped up in my beliefs.
So, I compiled a list of some of the bigger offenses I've personally witnessed some Christians make (mind you: I, myself, having been one of the offenders). Not to accuse. Not to debate. But to bring up for consideration and discussion.
Warped Community
One of the things I loved about Christianity was the community. There was a large support system of like-minded individuals, journeying along the same path as me. Over time, I've come to realize some parts of that community can become too insulated, too exclusive. And when that happens, a "Christian Bubble" is formed. That community loses a sense of perspective: they forget what it was like to not be a Christian, how the world looks and feels to those outside of their own faith. But when the supposed essence of Christianity is to share the love and life that is found in God (experienced through said community) to others, an exclusive closed group is not attractive. Nor does it really reflect the inviting aspects that Christianity possesses.
Jargon
Christians revel in the fact that they were Saved. From a Life of Sin. And Hell. They find connection to God and Jesus Christ through the Holy Spirit. They yearn to have the Fruits of the Spirit blossoming in their lives, and struggle to find their meaning in life by figuring out what their Spiritual Gifts are. So they have quiet times, reading their bible and praying. And evangelize to the unchurched so that those souls might be saved from damnation through the grace provided by Jesus Christ dying on the Cross.
Do you know what the unchurched are thinking when they hear these words and phrases pouring out of a Christian's mouth?
WHAT THE F?!
Try to imagine having no knowledge of these euphemisms and ideas. So you are telling me there's a guy. Who was nailed to 2 wooden boards. Because of this thing called sin. Which really is another word for "we all suck and do bad things." That sound crazy. And really, the whole idea of spirits can be pretty stinkin' weird. As for being pegged as "unchurched"or "unsaved?" Probably not the most welcoming or enticing.
Abuse of the Bible
I've seen a lot of horrible acts done in the name of Christianity: Westboro Baptist Church picketing outside soldier's funerals. Pat Robertson stating that Hurricane Katrina was God's punishment for abortion. Jim Jones creating a cult called Jonestown, culminating in the mass suicide of 909 people. Whether crazy or sane, these people validated their actions through bible verses.
There are definite parts of the bible that condemn homosexuality. And Christians use those verses to validate marginalizing an entire population of people. In the south, white Christian Americans justified owning black slaves (which was only the beginning of the awful racism we've seen in our country) because it said it was "ok" in the bible.
While these are some of the bigger instances of bible manipulation, I've seen it in every day conversation. Stating one should pick political candidates solely on the fact they are Christian or Republican (regardless of their credentials). Bullying homosexuals. Speaking poorly of other races. Ostracizing those who have opted for divorce. Kicking out a teenager for engaging in pre-marital sex or becoming pregnant.
I've seen some sad abuses of power by those in leadership positions, all in the name of Christianity.
Regardless of whether or not a Christian should or shouldn't agree with those examples (because of what is taught in the bible), no one is given the authority to persecute or judge others. Because shining within those condemning passages are lines that speak of Truth, Life, Forgiveness and Grace. And sadly, it is those affirming verses that are often forgotten (or purposely ignored).
When I think back to some of my actions and words over the years as a Christian, I am ashamed and embarrassed by how I was (or could have been) perceived by those who are not Christians. As one who is now struggling in her faith and uncertain in what I believe, I'm amazed at how different things are on the "outside. " Christians don't seem to know what to do with me: should they try to convince me of the error of my ways? Evangelize me "back to Christ?" Say nothing because they don't know what to say, as though we have nothing in common? Ostracize me or persecute me because of my wavering beliefs?
I'd like to end this post with this encouragement to Christians. And
I can say the following because I've been on both sides:
Remember what life was like before you became a Christian. Try to continually imagine yourself in other people's shoes. Whether they are completely against believing in what you believe, or just momentarily struggling in their beliefs, non-Christians (or struggling Christians) are STILL PEOPLE. With thoughts and feelings and ideas that are of value and worth. You may not agree with what they believe or how they act or the language they use or the people they love. But they were still created by the God you love.
And I believe you are called to love them too.