After a rousing Chat Day on the CSHM Facebook page last week on the topic of Frugal Living, I was even more excited to try making homemade cleaners. I like the idea that I can control what goes into them, and after researching, I found many of the cleaners use similar ingredients, which is a money saver.
Guess what: these ideas aren't new. Our grandparents and great-grandparents made their own cleaners back in the day because. Well. That's just how things were done. But I've seen a huge move recently in our society towards simplicity (eating less refined foods, saving money, using less chemicals, etc). The fortunate result is that these traditional methods for cleaning are popping up on Pinterest and plenty of other websites.
Since I can't keep track of simple things like my keys, my cell phone or my kids within the confines of my house, I know I'd never be able to remember the "recipes" for these cleansers. So I though I'd compile them all on a post here, and maybe we'd all benefit!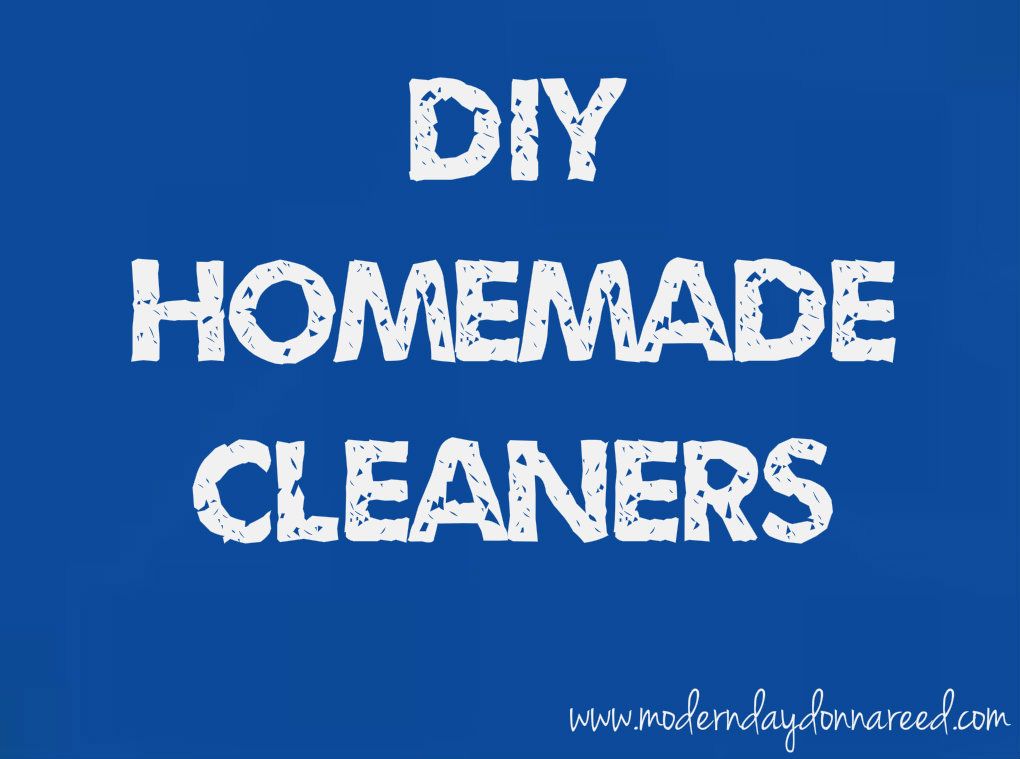 Tub and Shower
12 ounces White Vinegar + 12 ounces Blue Dawn Detergent (heat vinegar until hot, put in squirt bottle. Add dawn, shake to mix. (Great for sinks soap scum, shower build up, etc) If there are trouble areas spray and allow to soak for several hours or overnight before scrubbing.


Kitchen Scrub
1/4 cup Baking Soda + Hydrogren Peroxide (add enough to make a paste). (Appliances like stove, etc) -OR- 1 part Blue Dawn + 1 part Baking Soda + 2 parts Hydrogen Peroxide)


Spot Cleaner
1 part Dawn Dishwashing Liquid + 2 parts Hydrogen Peroxide. Pour directly on stain. Apparently does well with any and all stains, as well as many fabric types (carpet, upholstery, microfiber, etc)


Anti-bacterial Spray
1 cup water + 20 drops of Lavender Essential Oil.


Grout Cleaner
¼ bleach + ¾ cup baking soda


Mildew Cleaner
Vinegar (straight on the mildew) -or- 1 part hydrogen peroxide + 2 parts water (straight on mildew)


Microwave Cleaner
1 cup vinegar + 1 cup how water. Place in microwave-safe bowl and "cook" for 10 minutes to steam. Wipe down.


Clogged Drain
½ cup Baking Soda + ½ cup vinegar. Pour down drain. Wait 5 minutes, turn on hot water to flush.


Permanent Market Remover
Rubbing Alcohol on a cotton ball.


Crayon Eraser
Baking Soda sprinkled on a damp sponge. Gently rub.


Dishwasher Cleaner
1 packet of Lemonade Kool-Aid powder. Pour into the deteregent well of dishwasher, and run the wash cycle with the empty dishwasher.


Glass Stovetop
Sprinkle baking soda over stovetop, cover with rag soaked in hot water and a small amount of dishsoap. Wait 15 minutes, gently scrub stovetop, then rinse with a clean rag.
To make things easier, I've created this DIY Household Cleaners printable. There is a grocery checklist of all the things you need to buy to make ALL the different cleaners, as well as the recipes. Just right-click, download, print and hang on the fridge!
I love that so many of the recipes call for vinegar, baking soda or hydrogen peroxide. You can get all 3 of those things for under $8 in one trip to the grocery store. And guess what? Water? It's FREE.
Who's ready to start cleaning?
Do you have some more Homemade, Traditional, All-Natural DIY Cleaner recipes? Share your ideas in the comments section and I'll add them to the list!