Banana Bread is a staple in our house. My husband can't live without it, and we've all developed a certain dependence on this delectable sweet bread.
Years ago, I shared my mom's SCRUMPTIOUS Banana Bread recipe. It is the banana bread I grew up on, and it is undeniably delicious and super moist. I would dare to say it's the best banana recipe around.
The only problem?
Tons of sugar, an entire stick of butter, and refined white flour.
Bad. Bad. Bad.
We've been trying to refine our pantry, cooking and baking (pun intended) - to feel good about what we are eating. I wanted to healthify this recipe, so I took to The Internets to get inspiration. Between several searches on substitutions, I took the plunge and whipped up this Healthy Banana Bread last night.
Outcome?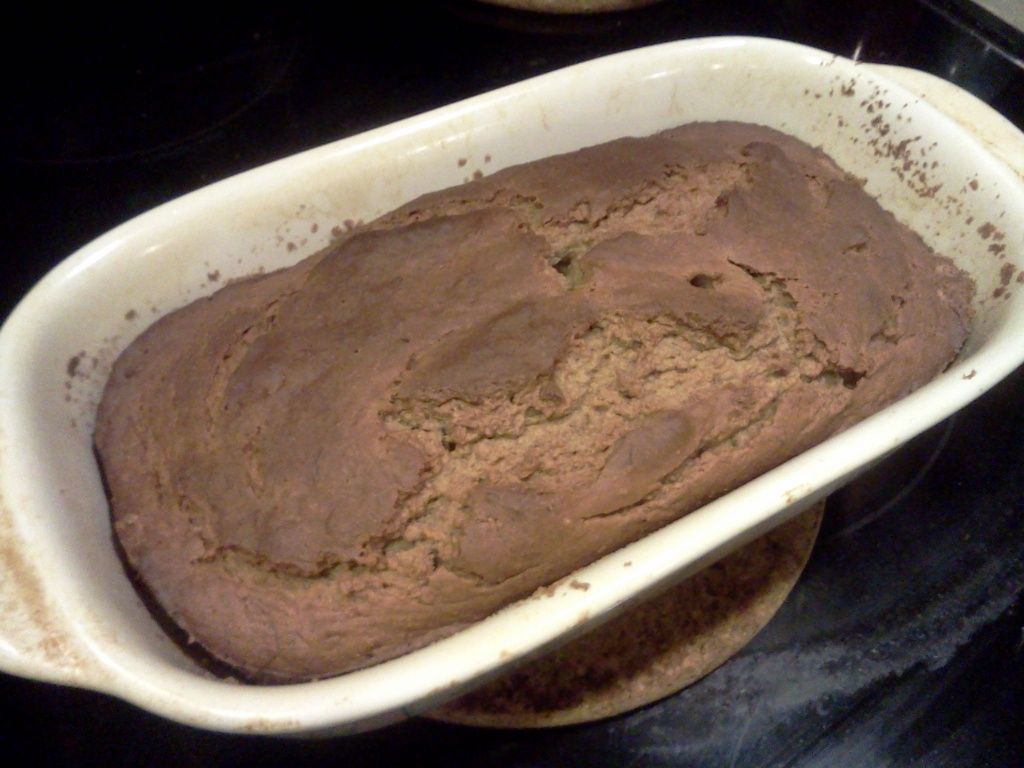 AWESOMENESS.
I mean, just look at it. Don't you just want to grab a slice??
Hubby is the ultimate litmus test for Banana Bread, and he gave me 2 Thumbs Up! I was really pleased with how the bread turned out: still sweet and moist! Score!
For this recipe, I've swapped out white flour for 100% whole wheat flour. I took out the butter all together. I made sure to use fat-free items where possible. And best of all? I halved the sugar with no ill-effects! Woot!
Ch-ch-check it out for yourself.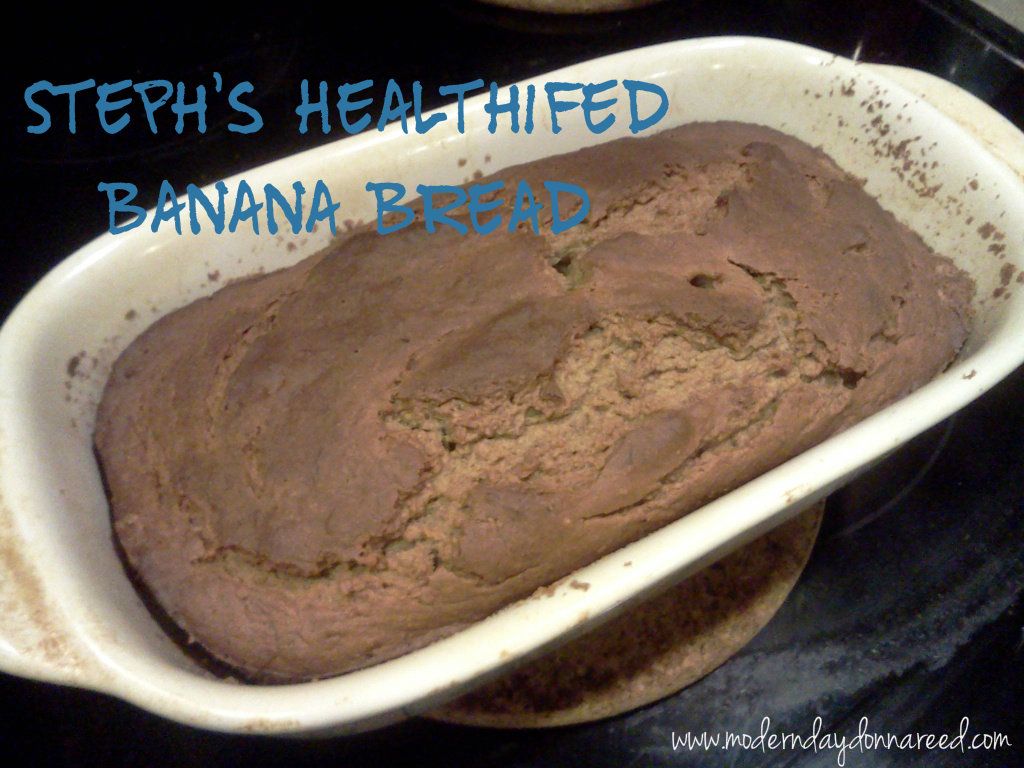 1/2 cup of applesauce (I used unsweetened)
3/4 cup of brown sugar
2 eggs
2-3 smashed bananas (make sure bananas are super ripe [ie: brown/black spots] for extra sweetness)
In a smaller, separate bowl dissolve together:
1 teaspoon of Baking Soda
1/4 cup of FAT FREE sour cream
Add the sour cream mixture to the applesauce mixture.
Blend the following with the above:
1 1/2 cups of 100% whole wheat flour (whole wheat pastry flour is fine too)
1/4 teaspoon of salt
Pour into an oiled/floured bread pan (1 large or 2-3 small - whatever you have).
Bake at 350 degrees for 45-70 minutes (or until toothpick inserted into the center comes out dry. I think it depends on the pan, the oven, the weather, etc. Mine usually finish around 60-70 minutes)


I love that I can feel good about my kids eating this bread, and I know each and every ingredient that is involved. No butter, less sugar, less refined stuff? WIN-WIN-WIN!


I'd love to hear how this recipe turns out for you - so please leave a comment!