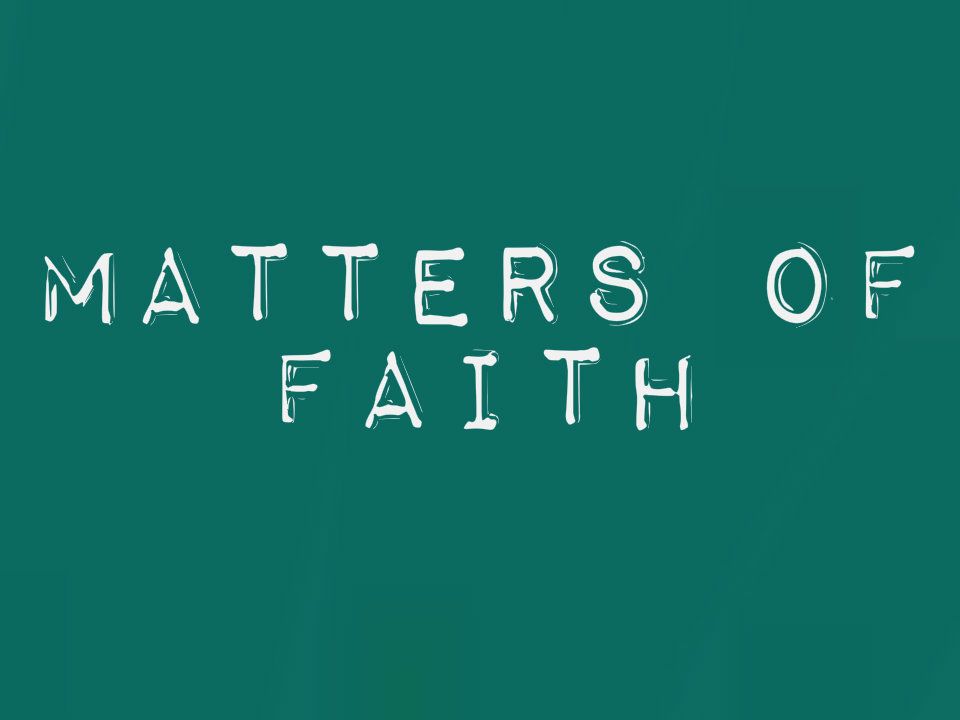 A few weeks ago, I shared the beginning story of my journey with Faith. Having grown up Catholic, later to grow deeply passionate about my Faith in God in high school, I hit a wall a few years ago that I am currently struggling to surmount. As I left things in the last post, I was "firing more questions and frustrations than my Faith seemed to be able to answer."
Part of growing in one's Christian faith involves reading the bible, learning, studying and putting into practice all that you take in. So as a staff person for a well-known ministry, I was immersed in learning. I wanted to grow, as I was also teaching others about my Faith.
The Bible is a very complicated text. Perhaps not to technically read, but to process. There are things that contradict, things that don't make sense, things that are difficult to swallow. When faced with these things, I have found there two roads you can travel down:
Continue to plug through to find answers. Study. Read. Ask. Pray. Meditate. Grapple with the difficult text until you come up with a suitable explanation.
Accept that there are "mysteries of Faith." Accept that part of having Faith is to be "certain of that which we cannot see."
I get that. I get that there could be things in this life that are more complex than I can understand. I get that we are limited beings, and that if there was God, who is unlimited, omniscient, and perfect, there are things that He could grasp and do that I could not.
But the more I read, the more the "inexplicables" started piling up. And soon "having Faith" wasn't able to contain the mountain of questions that were punching holes through the very Faith that was supposed to be holding my life together. It felt like the foundation I had been living my life upon started to feel wobbly. I felt the bricks falling out here and there. And the feeling is unsettling.
I so wanted to believe everything I had always believed: the very Christianity that had given me life, grace and forgiveness. The Faith that had put purpose and meaning in my life. The beliefs that gave me hope, even in death. The God that made the World make sense.
But the holes punched in my Faith became windows to more questions. And soon, there were things that I could no longer feel good about blindly accepting: the "Why's?" of this strange life:
I know I am over-simplifying these complex issues, and it deserves a longer, more involved conversation. And I haven't taken these issues lightly. Believe me, it is really hard to face these questions when I was once the one answering these questions. I am at a stale-mate: unable to find answers, comfort or relief in the Bible where I once would. Unable to find peace by chalking up these issues to "God is bigger, God is in control, God has a plan." If anything, it is those sentiments that are now the root of my struggles.
I don't know which is harder for me to accept:
A God who is UNABLE to change or fix the ugly, evil and disgusting things of this World. This would make God impotent, weak and small. What good would it be to have Faith in a God like this? And how would a God like this have been able to create this world and everything in it, but then not be strong enough to be in control of it? In this case, God would most certainly not be "bigger, in control, with a plan."
A God who is completely ABLE to change or fix the ugly evil and disgusting things of this World, but chooses not to. A sovereign God who allows. A powerful God who gives beautiful, innocent kids cancer and takes their lives away. A powerful God who does not stop the destructive wars, murders, and genocides that kill His people. A powerful God who blesses some with money while making others suffer in poverty. In this case, God would be unloving and cruel.
Neither seem like the God I thought I knew. Neither one of these Gods scream sovereignty, love, forgiveness, grace, redemption.
"Having Faith" does not cover this.
But it does not end here, either.