A few weeks ago, I shared about the Annie's Homegrown "Slice of Happiness" Tour would be stopping into Philly at the end of October. The tour made 3 stops in the Philadelphia area, giving fans a chance to see the Annie's mobile garden, receive prizes, try food and take pictures with Bernie the Bunny.
The tour is to celebrate the launch of Annie's Homegrown Rising Crust Pizza, a new product in the Homegrown line. The fab people at Annie's (can't you imagine they are all just awesome?) gave me a chance to review the new Rising Crust Pizza to get my thoughts on their new adventure.
Annie's sent me some fun Annie's Swag (including a hat and a pizza cutter - how appropriate) as well as 2 coupons for Rising Crust Pizza.
Score!
With the coupons, we opted to try the Barbeque Chicken Pizza and the Uncured Pepperoni Pizza. For the purposes of this post, we experimented with sampling the BBQ Chicken.
It was glorious.
Roasting in the oven. nomnomnom.
While our dinner was sending aromatic goodness throughout my house, I checked out the box.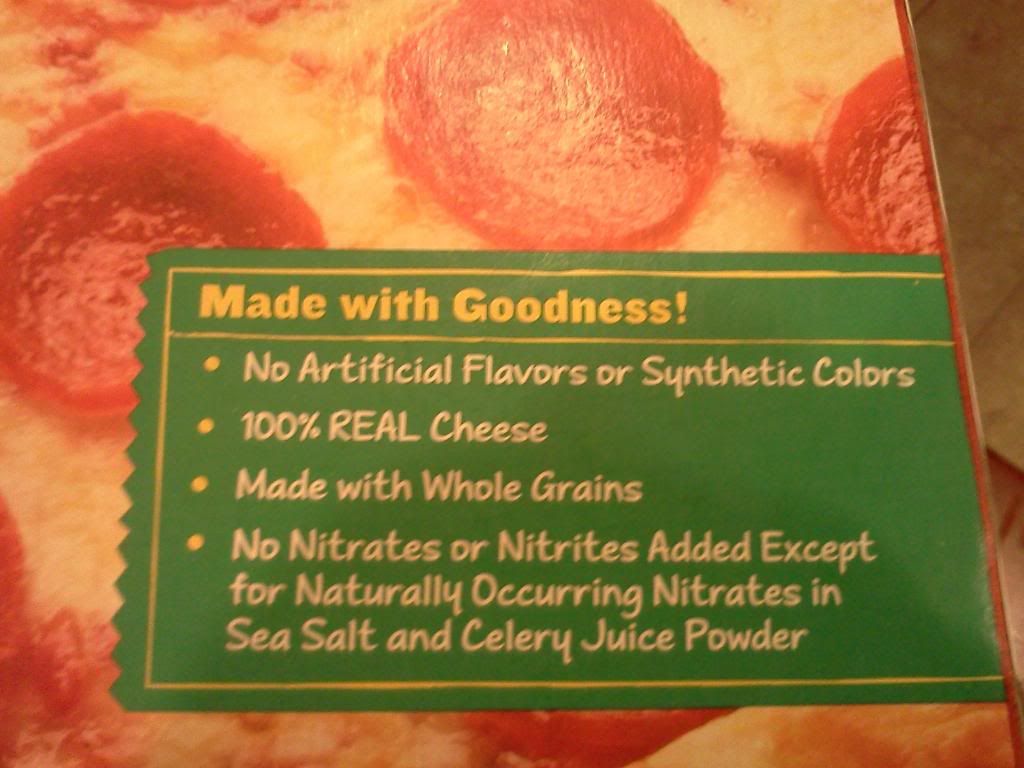 What's not to love??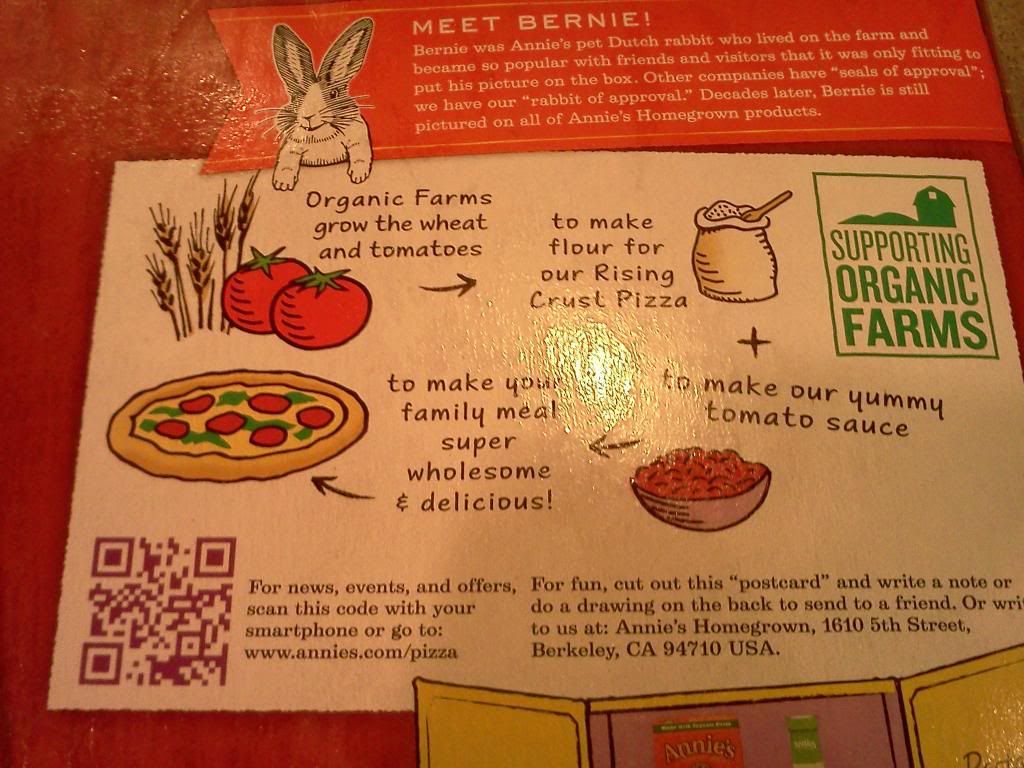 I support this message.
Just reading the pizza box was a good education!
Annie's would like to bestow some Annie's Goodness upon one of my very lucky (and fantastic) readers! One winner will win an Annie's Rising Crust gift pack, including a coupon for an Annie's Rising Crust Pizza and some fabulous Annie's Swag (see my picture above).
Want to win?
To enter: Leave ONE (1) comment below and share your EMAIL and your favorite Annie's Homegrown brand item. Is it pizza? Cheddar Bunnie's? Organic Mac n' Cheese?
Yep.
It's that easy.
Bonus Entry:
Tweet this and then leave a comment below letting me know you tweeted and your Twitter Handle:
I love @AnniesHomegrown Rising Crust Pizza and want to win a #SliceofHappiness Prize Pack from @DonnaReedSteph: http://bit.ly/Rloz5L
Giveaway will run Thursday 11/8 to Thursday 11/16. Winner will be chosen and notified thereafter.
Happy winning and healthy eating!
Disclosure: I was given coupons to purchase the pizza for an honest review. No other compensation was given. As always, all opinions are my own. I like to keep it REAL!