Little Chica, Bitty Bug and I were strolling around the Mall recently, and happened upon a toy section in one of the anchor stores. Little Chica is all into dolls and girly things right now, which brings me back to when I was kid. I loved barbie dolls as much as the next girl. Little Chica had never seen a barbie doll before, so I took her to the aisle to give her an education on the matter.
We were perusing the selection (which, as it always is, is an expansive abomination of Malibu barbie, shopping barbie, pet store barbie, business barbie, butcher barbie, etc), when one doll in particular caught my eye:
I'm not sure what disturbs me more: the fact that she is $20 or that you can swap her head.
JIGGA WHAT?!?
Let's take a closer look...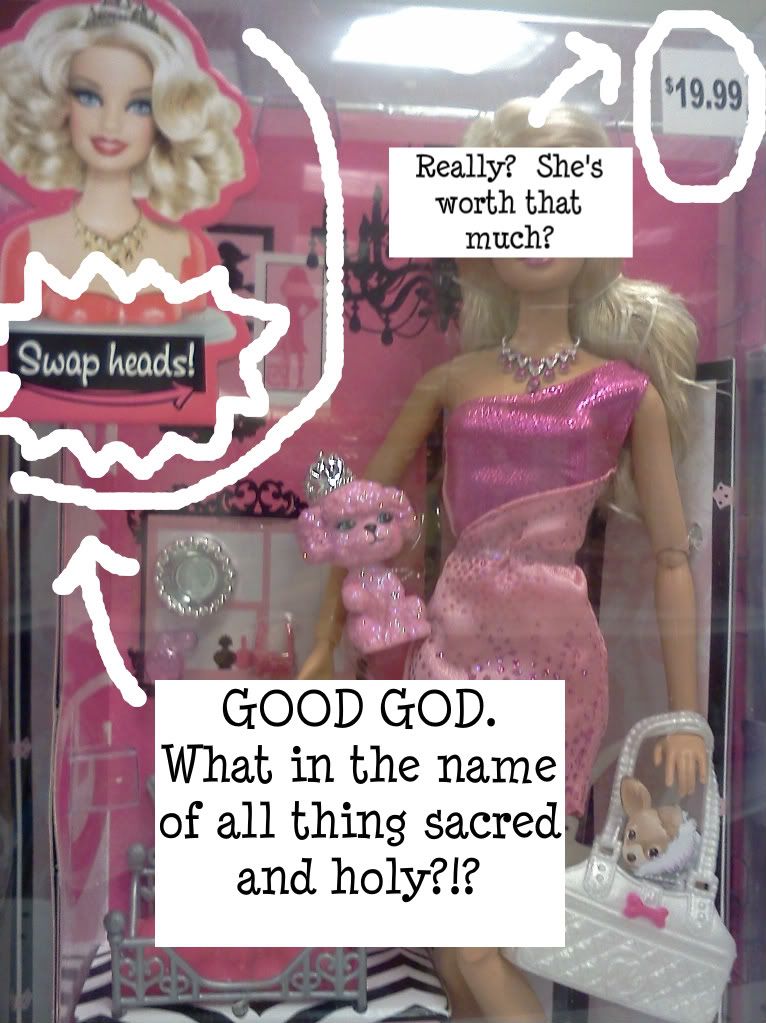 What is the world coming to?
I don't think we'll be purchasing this barbie (or her accessories - see below) any time soon...